My family brought me to this superb Thai eatery in Melaka, Malaysia which has great food however as the title suggests does not have a name or signage. The owners, husband (Malaysian) and wife (Thai) team, have set up the kitchen in a tiny corner of the garden of a huge bungalow house which itself is another eatery that serves Sate Celup called McQuek's which I will leave for another post.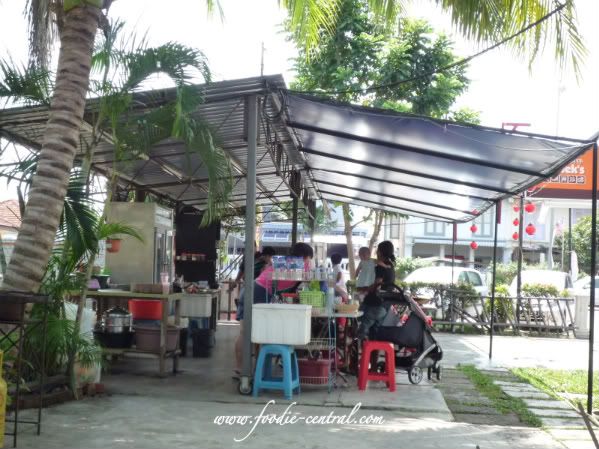 The kitchen area
Tom Yum Goong
- I love the tanginess of lime juice in this dish which was balanced nicely with the spiciness from chillies. Combined with fresh seafood I just could not stop eating or should I say slurping away.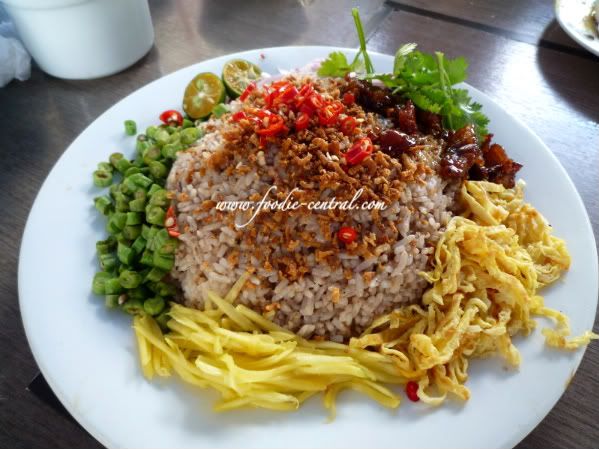 Another of my favourites -
Thai Belacan (Shrimp Paste) Rice
. The rice was cooked with shrimp paste, slightly charred (just the way I like it), with condiments of pickled mango, green beans, slow fried sweetened pork and strips of egg omelette and topped with fried shallot and shrimps, chillies and pork lard if I remember correctly. All you have to do is combine all the condiments with the rice and serve. Delicious!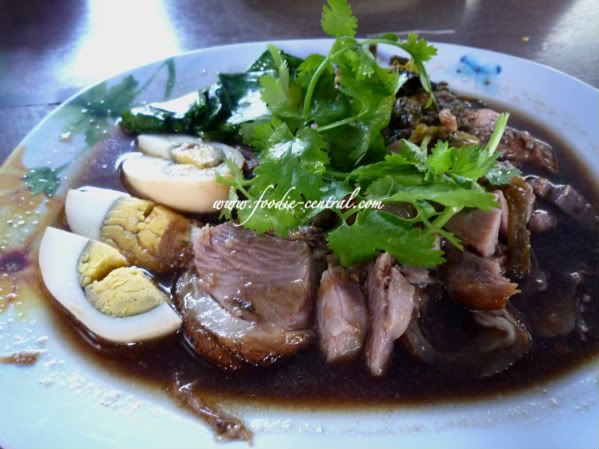 Pork Stew w/ Egg
- The pork was stewed in a combination of spices and salted mustard greens until the meat is tender and moist while still retaining the most important bit - the layer of fats!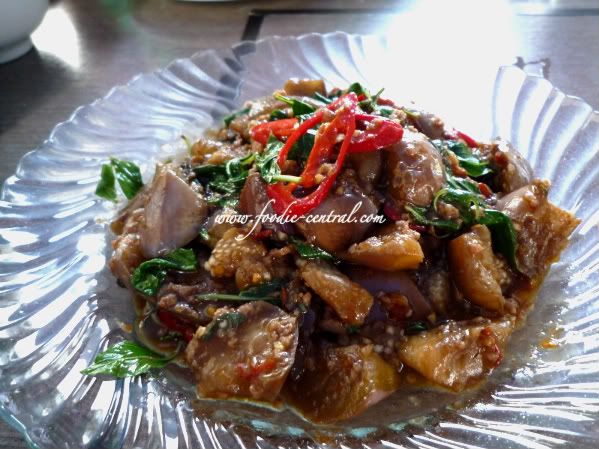 Stir Fry Brinjal (Eggplant)
- I detect a hint of yellow bean paste in this dish which combined with the mince pork creates a lovely savoury-sweet flavour that I just couldn't get enough off.
Thai (Next to McQuek Sate Celup)
No 231 Jalan Parameswara
Bandar Hilir 75000
Melaka, Malaysia
View Larger Map