Aloha! Greetings dear readers, sent not from Hawaii but from Malaysia :) I've taken 4 weeks off from work to visit family and friends as well as to have some time off to relax and of course eat! The thing I love about Asia is that every family gathering, outing, catch-up with friends and family involves food. Food is cheap here that you can afford to eat out breakfast, lunch and dinner and lets not forget morning snack, tea time and supper. Of course not all dining options are cheap. There are the pricey fine dining establishments which you save up for for a special occasion.
I have been eating loads since I've arrived (which my doctor will not be happy about) and I will start my first eating post on a little South Indian eatery in Melaka called Turmeric. Enjoy.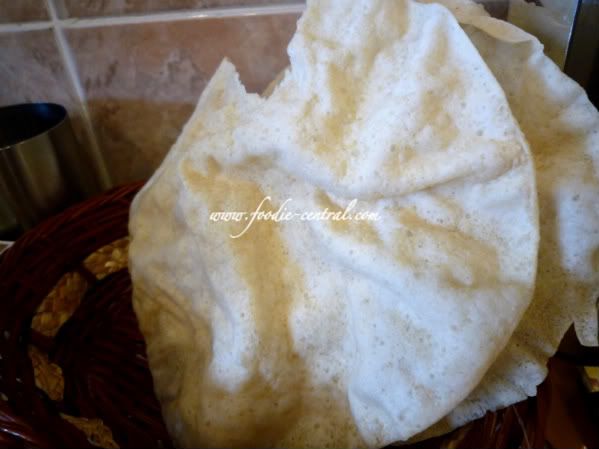 Pappadums
(RM 0.30 each, roughly AUD 0.10 each) all the way from India. They were light and crisp with a tinge of sourness. Yum!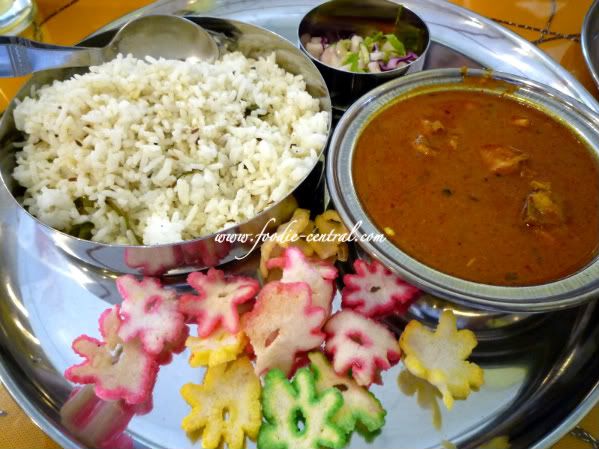 Chicken Combo - Fragrant Rice, Turmeric's Special Chicken Dish, Salad and Star Pappadums
(RM 6.00) The fragrant rice was cooked in spices including fennel seeds and cloves that lend a lovely aroma to the rice ala fragrant rice ;) but I found it pretty tiresome after awhile having to take out the spices from the rice. The curry was flavoursome and I used it to douse the pappadums in.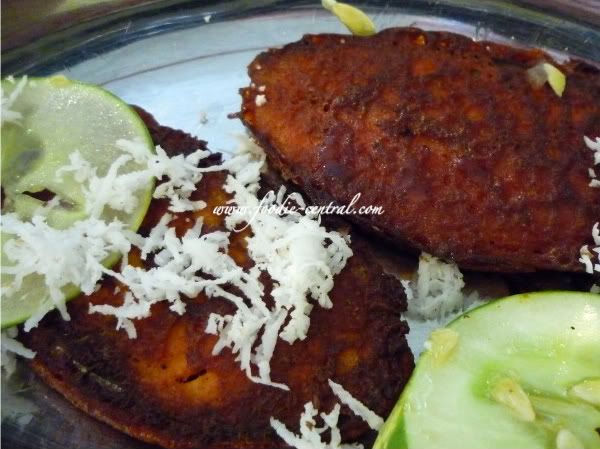 Meen Varuval
(RM 5.50) King Fish dry roasted till crispy and golden brown. Lovely seasoning but I was disappointed that the fish was pretty dry and sliced very thinly. Also we could tell that the fish had been cooked for awhile and left ready to be served when ordered instead of frying it fresh when ordered.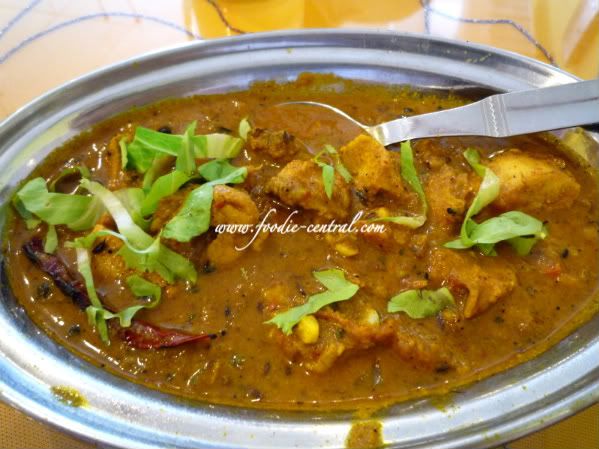 South Indian Chicken Masala
(RM 6.50) My favourite of the lot. The curry was a combination of spices, garlic and onion that awakens the tastebuds. We couldn't stop eating this even just having the sauce with rice only.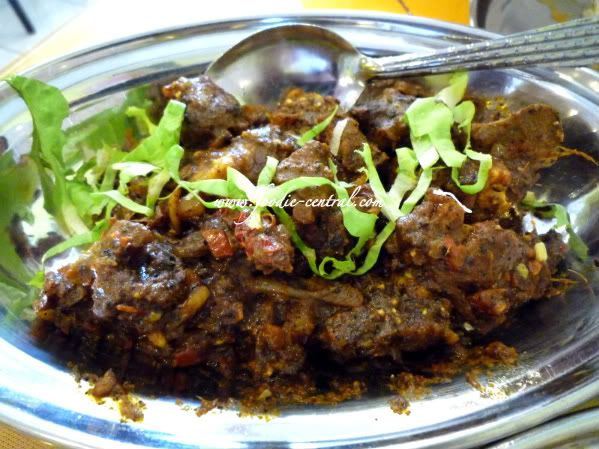 Tumeric Special - Mutton Pepper Fry
(RM 7.50) This reminds me of the Chinese style Black Pepper Beef due to the main ingredient of black pepper used in both dishes. I have a penchant for black pepper and although I've never seen this at an Indian restaurant and it doesn't taste very Indian to me but I still love it! Does anyone know if this is an Indian dish?
Restaurant Turmeric
652-E Jalan Delima 5
Taman Bukit Melaka
75450 Bukit Beruang
Melaka, Malaysia
Tel: +60 (6) 232 3872
Email: turmericmelaka@gmail.com
View Larger Map