I have a confession to make. It has taken me a couple of months (and a number of eating trips here) before I finally decided to write about WaZen. You see I have had to face strong opposition by certain members of the family as well as friends about "spreading" the word about WaZen. The most common reason that they've given me is (with Malaysian accent) "You don't want to post this on your blog-la. It's hard enough to get a table already, plus they will jack up the price once all the outstation people start eating here!" I guess that statement is pretty easy to understand even with the Malaysian way of speaking? If not, leave me a comment and I will explain.
I'm actually pretty surprised that a majority of WaZen's customers are locals with just a handful of outstation visitors. I know this because my Uncle Willie is such a common fixture here that he's gotten really close to the owner and chef who provided us with that little tidbit of information. Hmm.. come to think of it.. maybe the locals know how good this place is and do not want to share it with others? If so and you're reading this, I'm sorry!, a place as good as this has to be shared!
Below are some of my favourite dishes.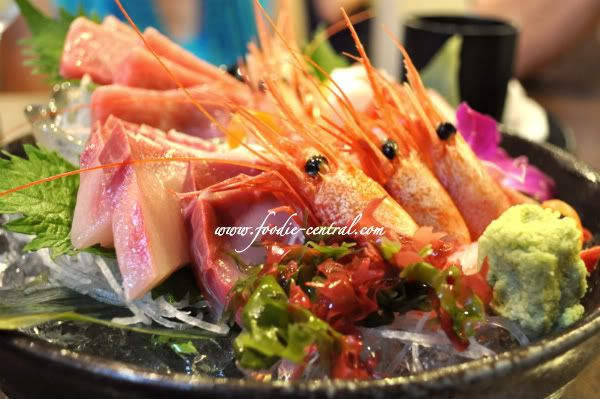 Sashimi Platter
Lovely fresh sashimi of prawns, salmon, tuna, tuna belly and yellow tail served on a bed of ice accompanied by fresh wasabi.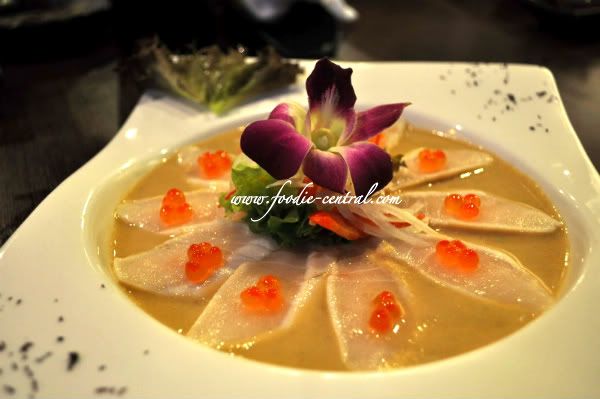 Hamachi Carpaccio
A superb combination of carpaccio of yellow tail with a beautiful rich and tangy sauce of white sesame and lemon juice perhaps? or japanese vinegar?
♥
the sauce!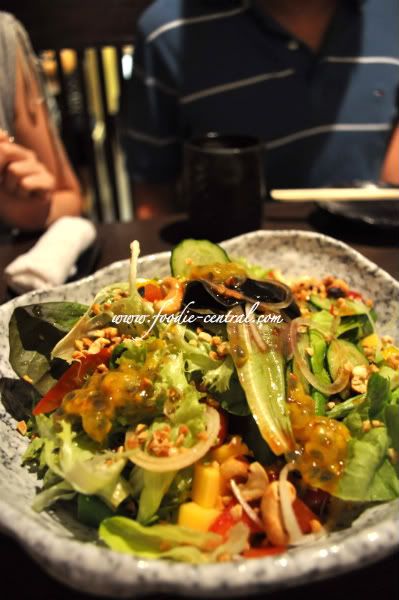 A very fresh and refreshing
Mango, Passionfruit and Pomegranate Salad
. A must try if it's on the menu.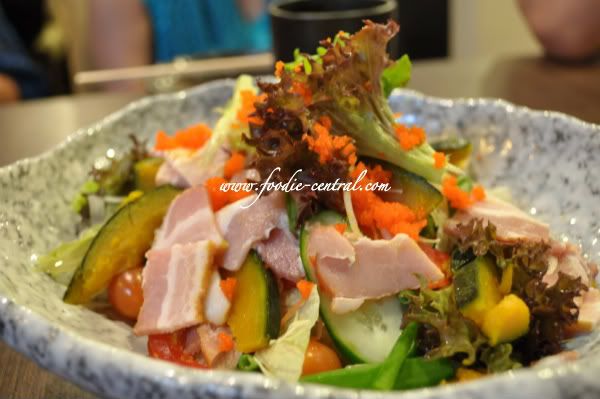 Smoked Bacon and Roasted Pumpkin Salad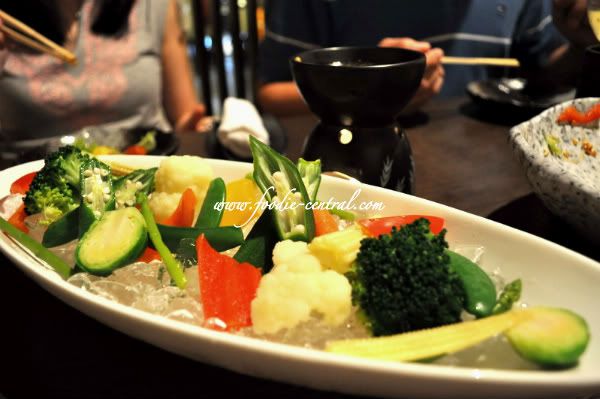 I really really love this dish as it was so fresh and clean. The veggies were served on ice and we were asked to dip the veggies into a warm ponzu dressing.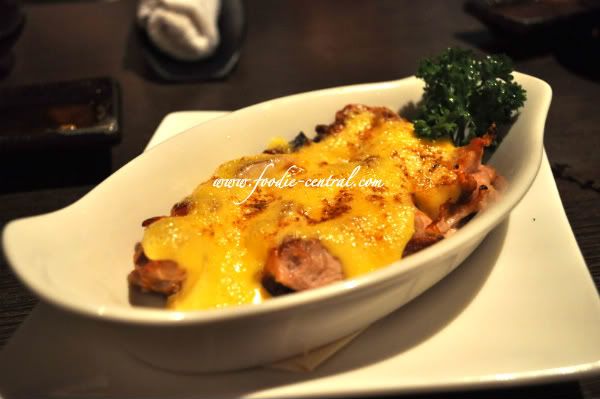 Wasabe Chicken
Wagyu Beef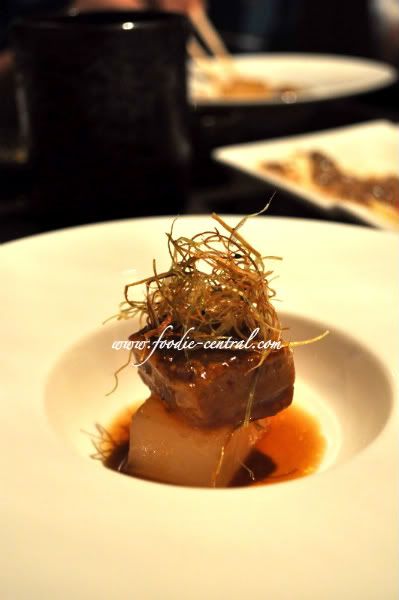 Pan Fried Foie Gras with White Radish topped with Ginger
. I love this combination of rich and creamy foie gras with the light and clean taste of white radish.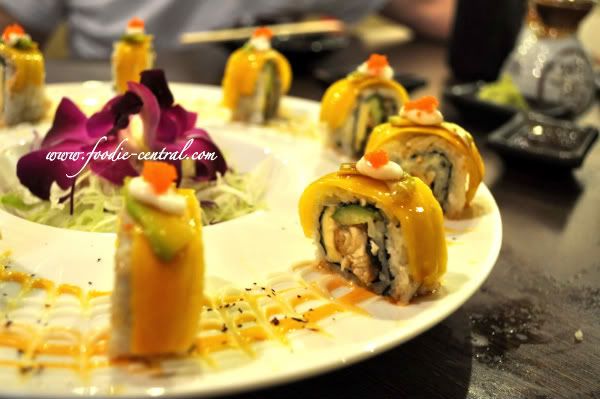 Avocado Unagi Cheese Maki
Another delicious dish, this maki rolled with eel and cheese topped with avocado and mango was simply delicious. I love the combination of flavours and textures in this dish.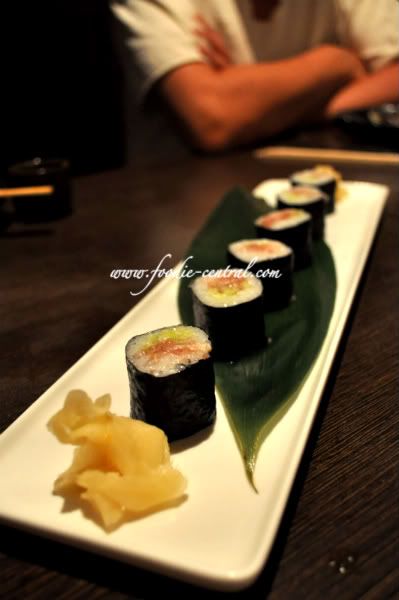 Toro Maki
Beautifully smooth tuna belly with a hint of wasabe rolled in japanese rice. Yum!
Now that I have written this post I hope the warnings by some locals do not come back to bite me with increased prices and long waits!
Wa Zen Japanese Restaurant
38 Jalan Melaka Raya 15,
Taman Melaka Raya,
75000 Melaka, Malaysia.
Tel: 06 - 282 3882
Email: wa_zen@hotmail.com
Opening Hours:
Lunch: 12 noon - 2.30pm
Dinner: 5.30pm -10.30pm
Closed on Sunday
View Larger Map