My brother like the rest of our family loves eating. He is constantly surfing the web and checking out food blogs for good eats and we'll pick and check them out. Yay for all the food bloggers out there. Keep up the good work!
One such recommendation was
erawan
in Kota Damansara. Erawan, started up by two brothers, Anan and Korn, serves up classic thai dishes and has been voted as one of Asian's Finest Restaurant 2010/2011 by
The Miele Guide
.
Before you go ahead and decide to eat at Erawan on an impulse note that the owners have been known to turn people away if the kitchen can't keep up with the orders and this reduces the quality of the food they churn out.
Miang Kham / Betel-Leaf Snacks (RM 30)
Betel-leaf served with a variety of herbs and condiments such as chillies, lime, raw shallots, fried galangal and dried shrimp with a special sauce. Miang Kham creates a lovely combination of flavours (sour, sweet, spicy, salty) and all the different textures from the different ingredients. Delicious! My only gripe with the dish is with the whole peanuts. I would have loved them more if they were served crushed instead of as a whole peanut.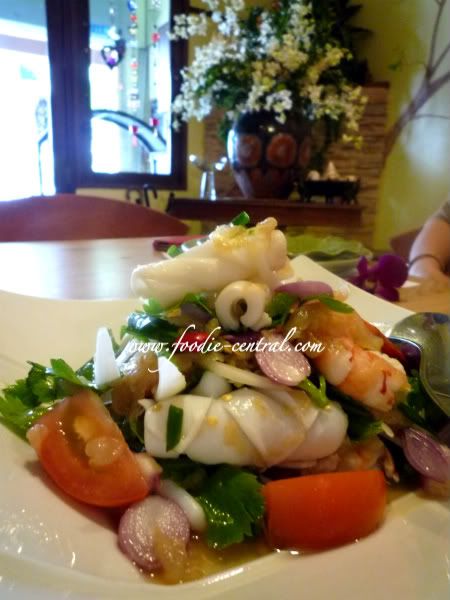 3 Ocean Salad (RM 38)
I love the spicy-tangy dressing combined with fresh tomatoes, shallots, coriander, prawns, squid and jelly fish. Yum!
Tom Yum Soup (RM 58)
Erawan gives you a choice of how spicy you want the tom yum soup to be from a range of 1 to 5 with 5 being spiciest. We had chosen spice rating number 4 and it was spicy! but delicious nonetheless. I love the clear looking soup and the fresh clean taste.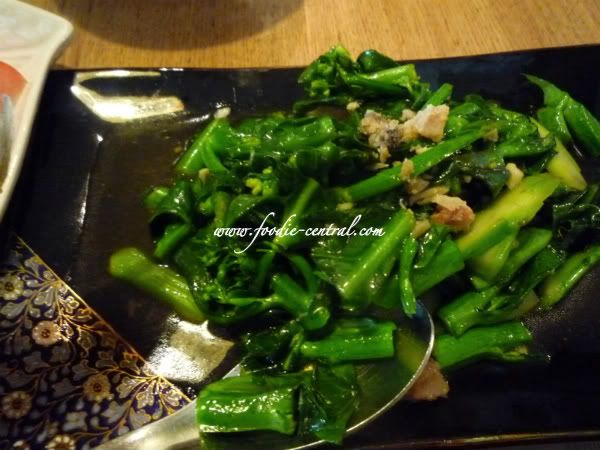 Stir-fried Hong Kong Kailan w/ Salted Fish (RM 20)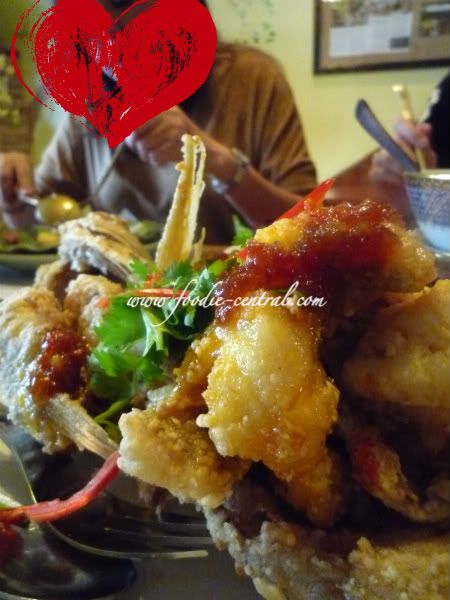 Grouper w/ Tamarind Sauce (RM 58)
Love the crispy chunks of Grouper fish which was still moist on the inside but I found the slightly sweet tamarind sauce just so-so.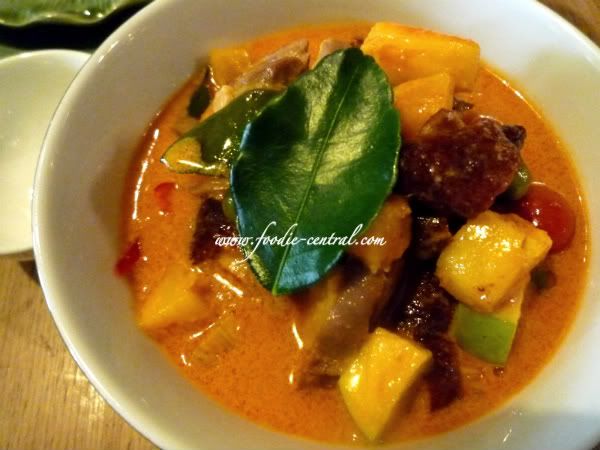 Boneless Roasted Duck Curry (RM 38)
Although the duck curry isn't as good as the one from
Spice I Am
I could still lick the last drop from the bowl.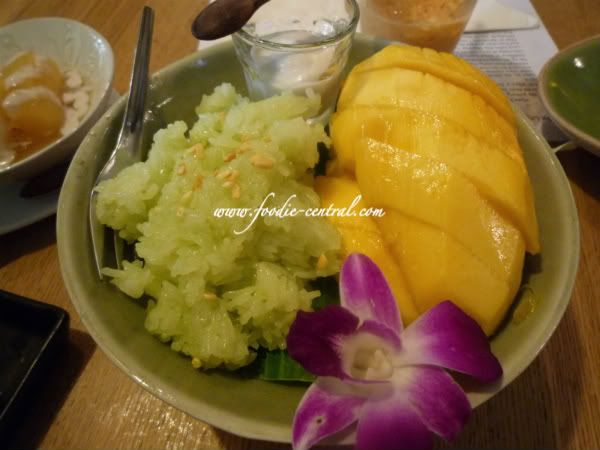 Glutinous Rice w/ Mango (RM 20)
OMG this was so good. I love the lightness in the glutinous rice and it was not starchy at all! Beautiful flavours and it goes so well with the sweet mango. Too bad durian wasn't in season or we would have ordered the
Glutinous Rice w/ Durian too (RM 18)
.
Candied Cassava (Tapiaoca) (RM 8)
Tapioca simmered in syrup with drizzles of coconut cream - Another beautiful dessert that was cooked perfectly and not overly sweet.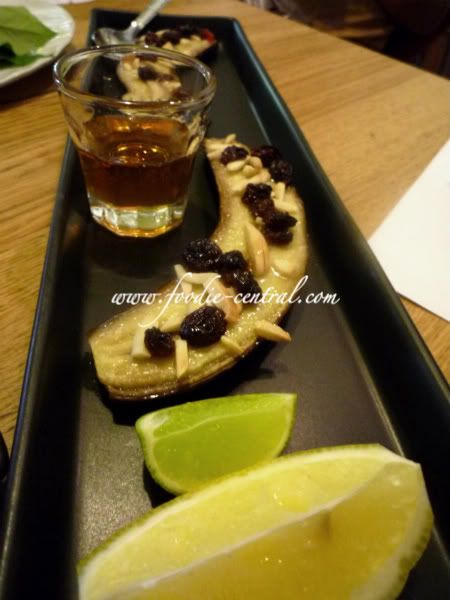 Erawan's Roasted Banana (RM 12)
Roasted banana topped with assorted nuts and raisins served with lemon, lime and honey.
Erawan Classic Thai & Fusion
22-1 Jalan PJU 5/16,
Dataran Sunway, Kota Damansara
Petaling Jaya, Selangor, Malaysia
Contact Numbers:
03 - 6141 2393
012 - 289 6055
Operating Hours:
Friday to Sunday - 12pm to 3pm (lunch)
Tuesday to Sunday - 6pm to 10.30pm (dinner)
Closed on Monday
View Larger Map