My brother has been raving about how good the crabs are at Lala Chong so when the whole family was in KL for the weekend we decided to pop by for lunch to check it out. The restaurant itself is huge (I reckon it can sit about 1000 people) with 1/3 partitioned as indoor dining area (air-conditioned) which is a good idea considering how humid Malaysia can get.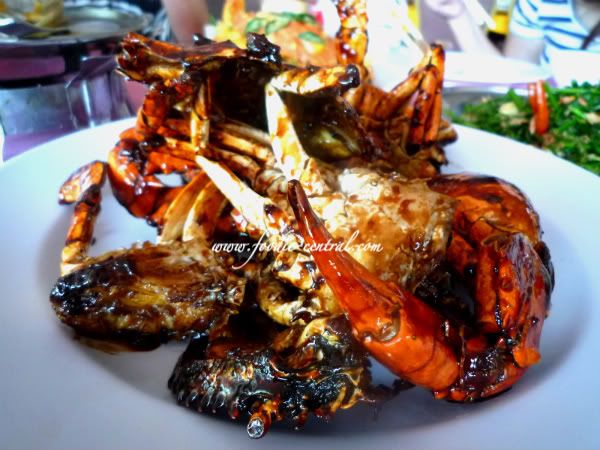 Marmite Crab
- One of my favourite crab dish is marmite crab.
Marmite
for those who have not heard of it is similar to the Aussie
Vegemite
. Made from yeast extract it is a by-product of beer making. When cooked this way the marmite coating is creamy and smooth and is like a mind boggling puzzle with the combination of salty, sweet and slightly bitter all at once. This dish is finger licking good!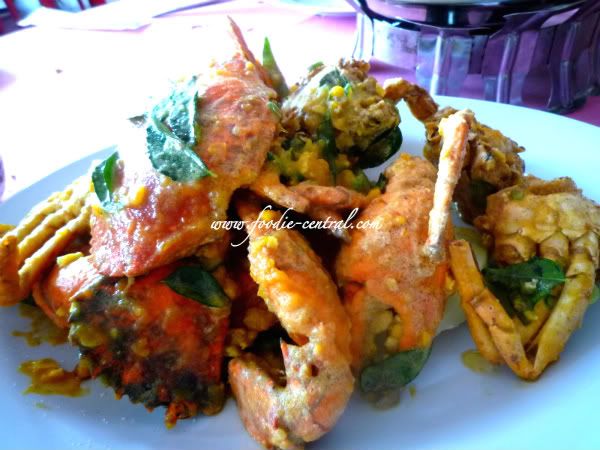 Crab cooked w/ Salted Egg Yolk
- Lala Chong's version definitely gives
Uncle NL's version
a run for his money. A sinfully rich dish that taste so good you can't stop eating. I say sinful because I watched Uncle NL cooking this dish and I have to tell you there's butter, butter and more butter involved!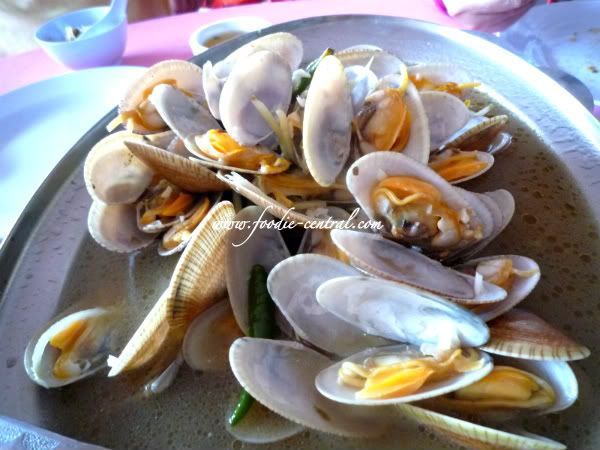 Superior Stock Lala (soft shelled clams)
- As the name would suggest Lala Chong is famous for their lala aka clams. Fresh clams simply steamed in Lala Chong's home made superior stock highlights the freshness and sweetness of the clams. We were slurping up the superior stock after all the clams had been polished off.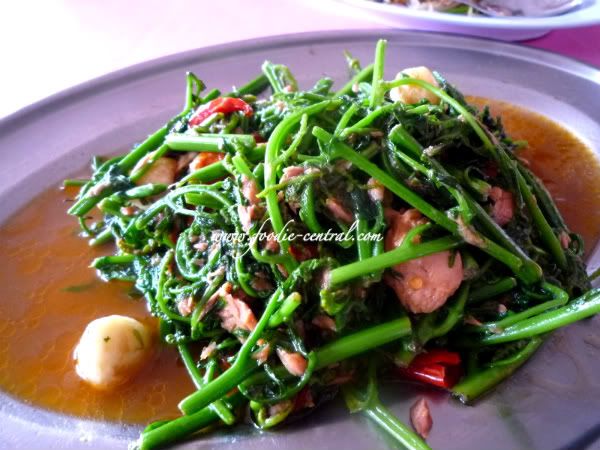 Pucuk Paku or Wild Fern Shoot
- I've never had this vegetable before and now that I've tasted it it's one of my favourites. I love the texture of this vegetable as it is like a cross between water-spinach (also known as morning glory in Thai eateries or Kangkung in Malaysia) and Kai Lan (Chinese Broccoli) which I love, and how it soaks up all the beautiful flavours of the sauce.
Lala Chong Seafood Restaurant
Lot 13556, Jalan Cempaka,
Kayu Ara Damansara,
47400 Petaling Jaya.
Tel : 03-77281906
View Larger Map