Since I've been back my dad and I have enjoyed (on more than one occasion) our favourite Hainanese Satay. Hainanese satay, unlike the Malay variety is savoury in flavour; marinated in a blend of spices including turmeric and salt. Pork is usually used as the meat of choice together with offal such as liver and intestines as well as the normal variety of chicken and beef.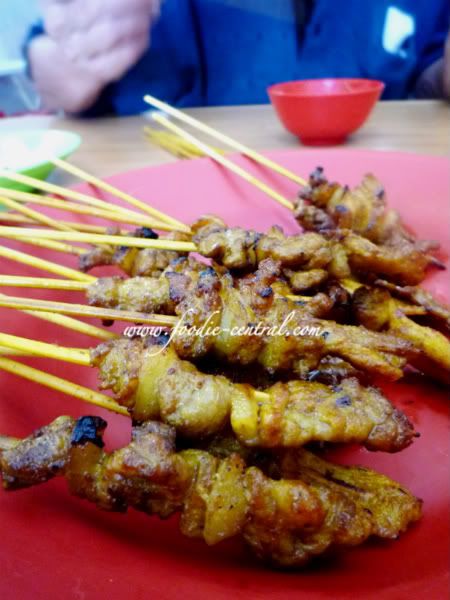 I love Xiang Ji's satay for 3 reasons;
1. Deliciously moist and moreish satay - The satay here is deliberately skewered in the following order; meat, fat, meat, fat, meat, fat, meat, and cooked slowly over charcoal until slightly charred. This ensures a deliciously juicy piece of skewered meat!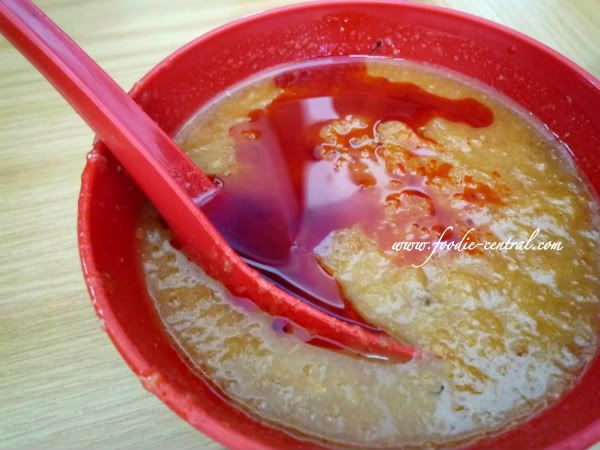 2. The peanut sauce - The peanut sauce here has an additional ingredient which is the use of belimbing. (The English word for belimbing is
starfruit
but the belimbing used in this sauce is of a smaller variety compared to the ones commonly found in supermarkets.) The addition of belimbing brings an added sweet-sour component to the satay sauce.
We frequently ask for satay sauce top up every time we eat here as the sauce complements the satay beautifully.
3. My other reason is not related to the food or even drinks but for my own comfort while eating. That reason is - Xiang Ji has an air cooler! The shop is not fully enclosed so it's not like having the AC on but it just keeps the heat at bay. Ie not sweating bucketloads down your back while you're eating. Melaka is infamous for the heat and humidity so if you're not from Melaka and planning to visit, come during the rainy season which is around Nov-Jan.
Kedai Satay Xiang Ji
50 Jalan Portugis,
75200 Melaka,
Malaysia
View Larger Map