SY has been raving about the Vietnamese Beef Noodles at Plan B (no association with the Plan B in Sydney) and so one night with SY (who's been craving the Vietnamese Beef Noodles) and the girls in tow we decided to head to Plan B for dinner.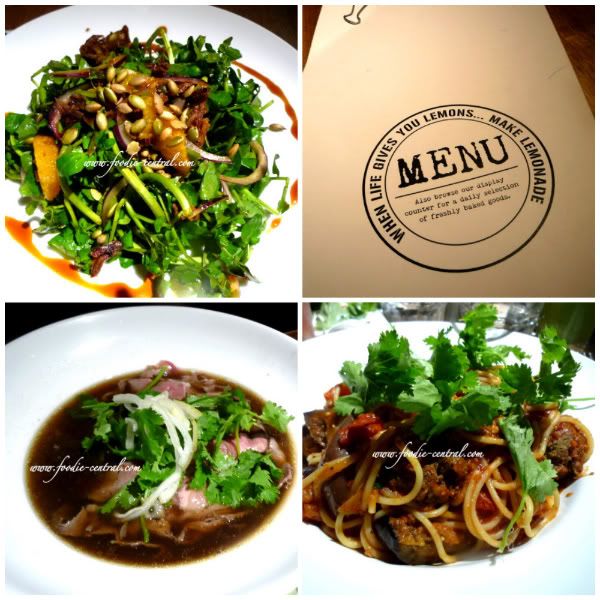 Anti-clockwise from left:
Duck Salad, Vietnamese Beef Noodles, Moroccan Lamb Meatballs w/ Spaghetti and the cover page for the menu.
EV had ordered the
Duck Salad
which was pretty good. A combination of grilled duck (I found the duck meat a tad dry) watercress, orange slices, lettuce leaves and pine nuts with a lovely slighty burnt orange dressing. I had a taste of SY's
Vietnamese Beef Noodle Soup.
The broth was fragrant and pretty tasty, and the meat finely sliced and tender as it should be. Am hoping to one day visit Vietnam for a Pho-liday! haha. The
Moroccan Lamb Meatballs w/ Spaghetti
was hearty with a delicious combination of Moroccan spices and tomatoes. This dish got me in the mood to cook (as I've not been cooking since I've been back to Malaysia) as I had made a similar dish whilst in Sydney.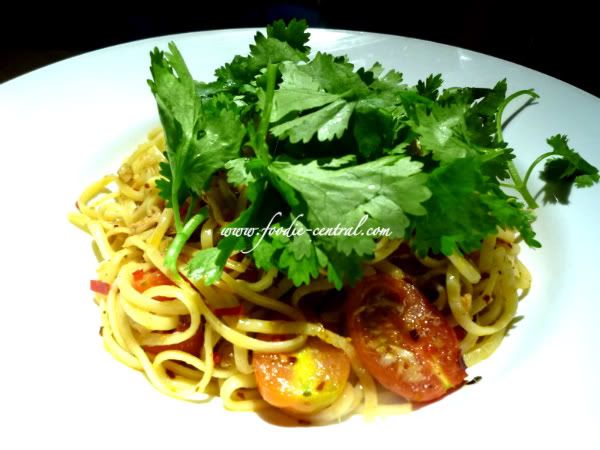 Plan B's
Alio Olio
has a Malaysian twist with the inclusion of Chili Padi and Chilli Oil to the dish which was excellent! It really brings it up a notch. I'm going to try it out when I get to cooking one day.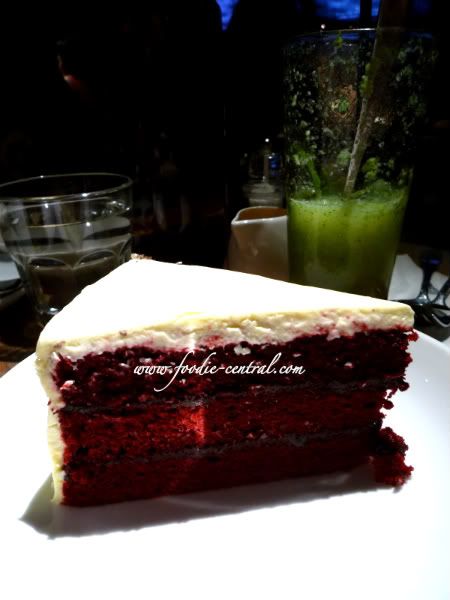 Dessert time and we had decided to share 2 cakes between the 4 of us. We picked a
Red Velvet Cake
which I found tasted very much like a plain sponge cake with cream cheese frosting on top. Nothing particularly stands out with this cake.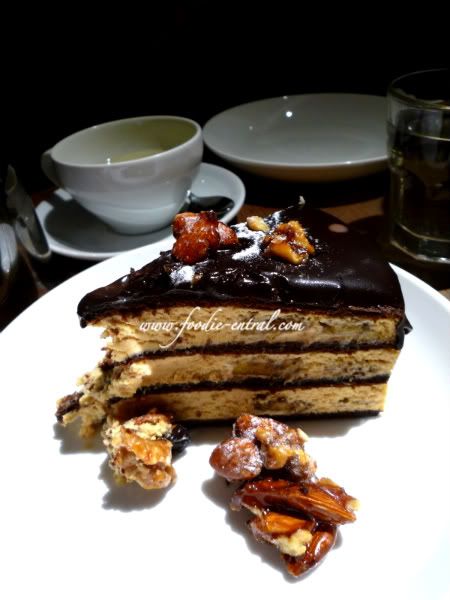 Chocolate Banana Cake
- Chocolate and bananas are always a good combination. Paired with caramalised almonds and walnuts makes this a deeply satisfying dessert to end the night.
Plan B
G05, Ground Foor, Bangsar Village,
No.1 Jalan Telawi Satu,
Bangsar Baru,
59100 Kuala Lumpur,
Malaysia
Tel - 03 2287 2630
View Larger Map