I've been craving
Pan Mee
ever since I got back to Malaysia and finally after almost 2 months I get my fix. Pan mee has always held a special place in my heart as it brings back memories of my college days; housemates all squeezing into a car to go out for dinner (pan mee!). Unfortunately we didn't make it back to our old haunt but I'll definitely be making a trip back one day soon! Instead SY (college buddy / ex-housemate / BFF) brought me to an equally delicious pan mee eatery at Taman Desa.
Fried Wantan RM4.90
These didn't look exciting when they arrived. The wantan looked pretty small in size but the meat was definitely tasty.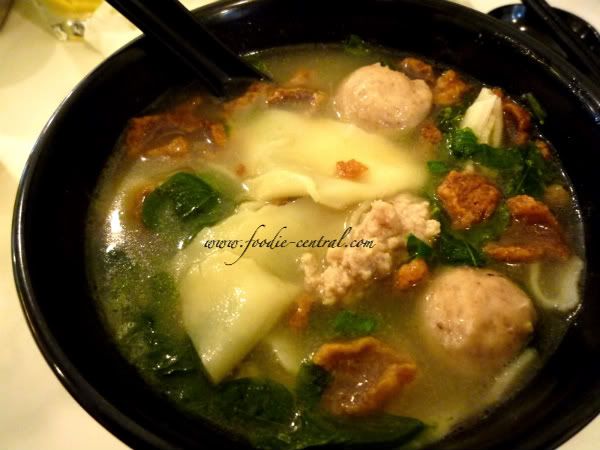 House Specialty Pan Mee Soup RM5.60
Yum Yum. The soup was light and tasty, floury pieces just the right consistency and loving the meat balls and condiments. Maybe I'm getting too excited with my first taste of pan mee?
Face to Face
Jalan 2/109f,
Taman Danau Desa,
58100 Kuala Lumpur,
Malaysia.
Business Hours
Mon - Fri: 11.30 am - 9.30pm
Sat & Sun: 9.30am - 9.30pm
View Larger Map