I'm so excited about this unexpected find in Melaka!!
Casa del Rio
is a newly opened boutique hotel just a stone's throw away from Malacca's heritage center. Two days ago my dad, his business partner and myself had the opportunity to have lunch at The River Grill Restaurant. Read on to find out why I'm so excited about this find!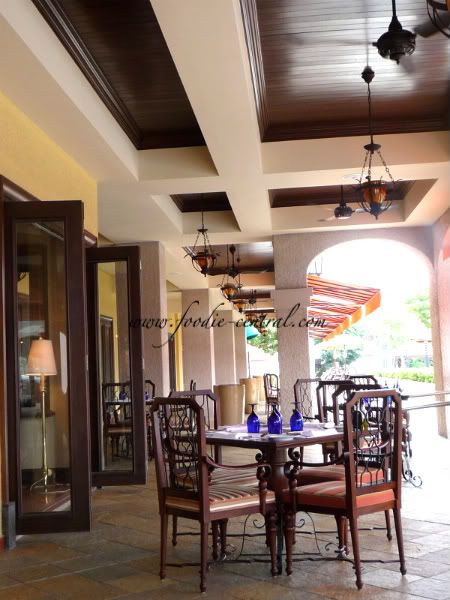 The day was warm but there was a nice breeze out so we decided to sit out on the veranda overlooking the Melaka river. We saw boats filled with excited school children shouting and waving at us, pass by. The River Grill definitely has a nice relax vibe just ideal for our lunch.
As we are quite small eaters we had ordered two sets of their lunch special which was a choice of starter and a main course or one main course and one dessert for RM 48. As these two men do not eat desserts we settle for two starters and two main dishes :( to share amongst the three of us.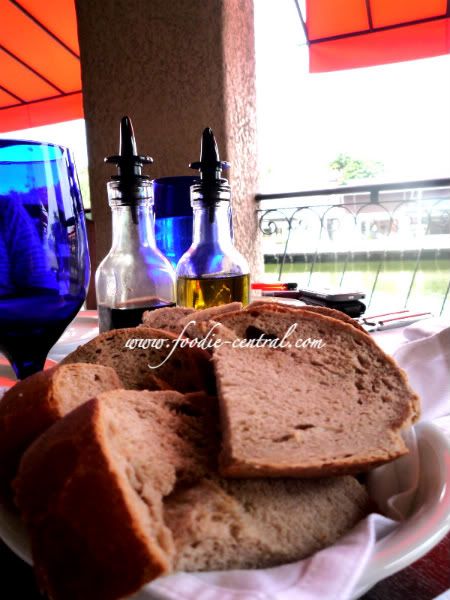 Complimentary Bread
- Beautifully soft and spongy. This went really well with the olive oil and vinegar provided.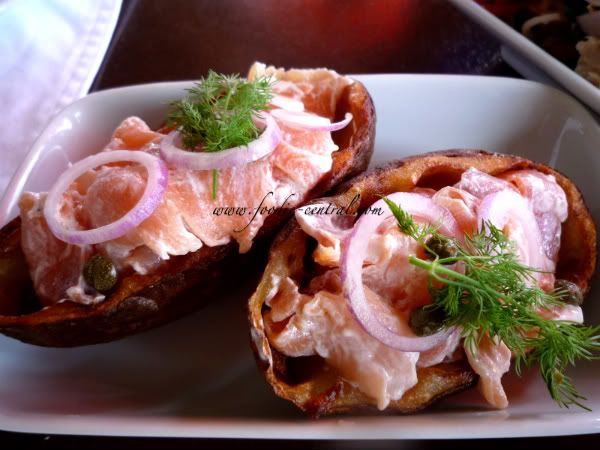 For our first starter we had
Crispy Potato w/ Smoke Salmon and Sour Cream
. I've not had a good smoke salmon dish here in Melaka so this was like a breath of fresh air. The combination with baked potato skin and fresh red onions was an added bonus. Just delicious!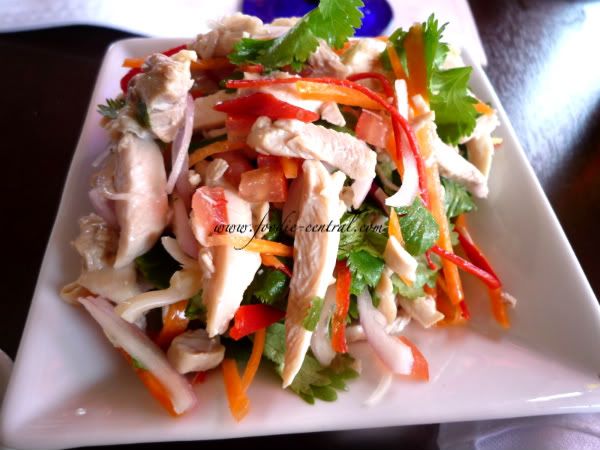 For the second starter we had ordered
Chicken Kerabu
which is a local salad. This was very fresh as I could taste all the components to this dish. This would also make a nice palette cleanser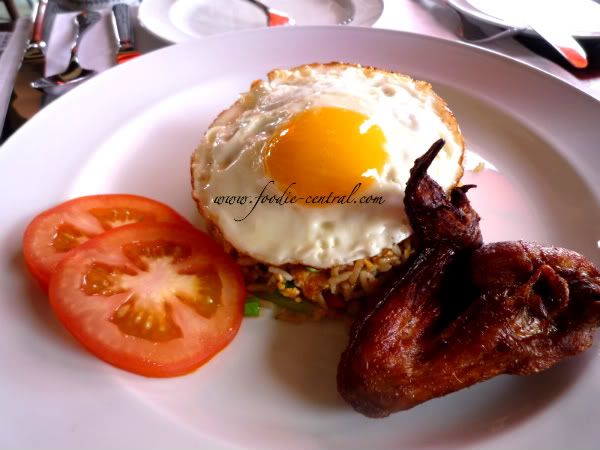 Main dish -
Nasi Goreng Kampung
which, translated means Village Fried Rice or local style fried rice was not too bad. It had the feel of nasi goreng kampung but it's hard to beat the real deal that can be easily found along the many road side stalls in Melaka.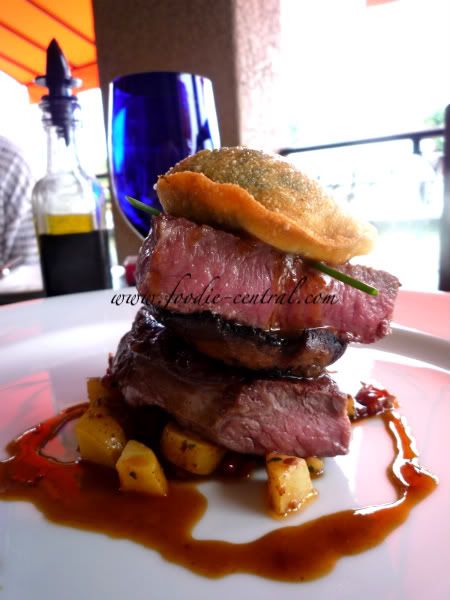 My favourite dish at Casa del Rio!
Beef Sirloin, Spinach and Cod Ravioli w/ Sundried Tomato, Potato and Thyme Juice
.The presentation received a big tick when the dish arrived. The sirloin was cut in two and layered with a grilled mushroom in between and topped with a deep fried spinach and cod ravioli. Everything on this plate was yum! I was further impressed by the fact that we ordered the steak cooked medium and it was really cooked to medium. Just looking at this pic is making my mouth water.
We had such a beautiful lunch. I will definitely be back!
Casa del Rio
88, Jalan Kota Laksamana,
75200 Melaka, Malaysia
Reservation: +606 289 6888
Fax: +606 289 6999
Email: dining@casadelrio-melaka.com
View Larger Map