I find myself in KL this week, on business, but with no means of transport (meaning I do not have a car to move around). If you've been to KL you will know that public transport here is very unreliable and don't get me started on taxis in Malaysia. They have had many a bad review and have even been tag
"Worst in the World"
according to
Warkah.Com
.
I digress, so me without a car in KL and wanting to head out for lunch but not keen on calling a taxi.. until my good friend HS was kind enough to offer to come pick me up and bring me out for lunch! YAY! What are good friends for eh? hehe
We made our way to
Bangsar Village
and decided to try Ben's General Food Store which at 11.45am was already filling up fast. Not long after we were seated the place started to fill up fast and by lunch time there was a queue of people waiting to get a seat.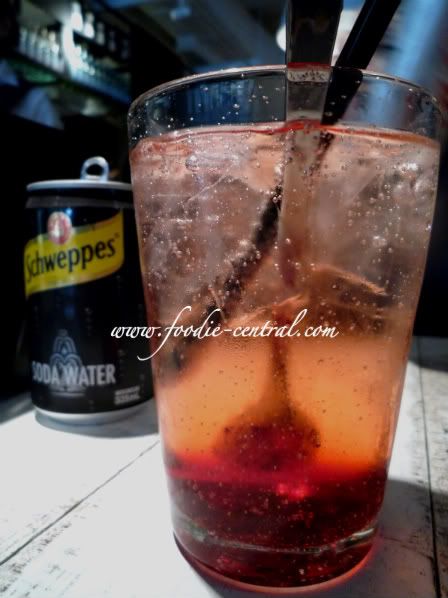 For drinks I had the
Strawberry Soda Fountain
(RM6.90) which was strawberry cordial mixed with soda water. I detect just a slight hint of strawberry but still very refreshing in the humid weather.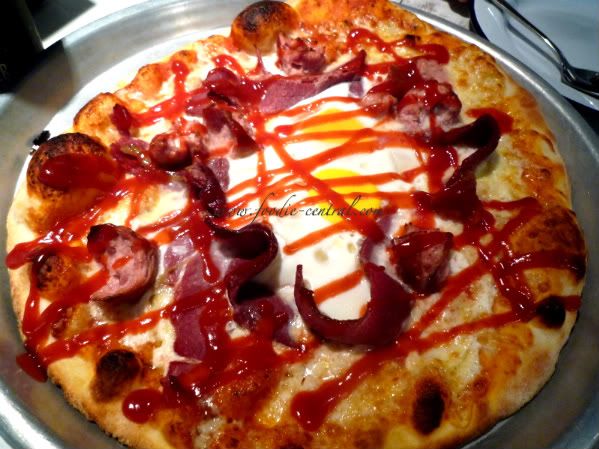 Breakfast Pizza
(RM19.90) which was made up off tomatoes, mozzarella, beef bacon, chicken sausage, eggs and ketchup. The breakfast pizza brought back memories of eating a similar one at
Pompei's
. I love the chicken sausage in Ben's GFS's version but would have like more tomatoes (I couldn't really see any tomatoes on the pizza as described in the menu) as well other than the tomato ketchup.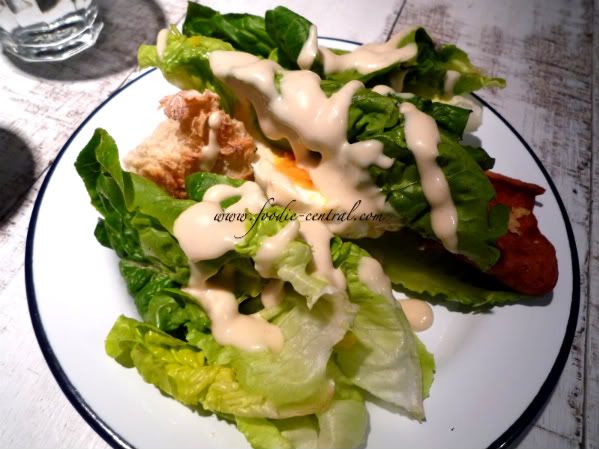 HS and I were both disappointed when the
Caesar Salad
(RM11.90) was served as the plate was tiny and the lettuce accompanied by a measly hand-torn piece of baguette (situated on the upper left side of the plate) as croutons and a turkey bacon strip (3o'clock view on the right side of the plate) and half a boiled egg.
Overall I would give Ben's GFS another go as they had excellent service and a great atmosphere. I'll just not get the salad next time round!
Ben's General Food Store
G17-18, Ground Floor, Bangsar Village
No. 1 Jalan Telawi Satu,
Bangsar Baru,
59100, Kuala Lumpur
Malaysia
Tel: 03 22848790
View Larger Map