Dear Readers,
Wishing you all a very belated Merry Christmas and a Happy 2011! I know this belated greeting is coming out very very late and nothing I can say can make up for the months that have gone by without any updates from us. I can say this though, we have not stop eating that's for sure!
More posts to come. Until then, I will leave you with some food pictures (of course) of our Saturday lunch at a relative's house in Lane Cove.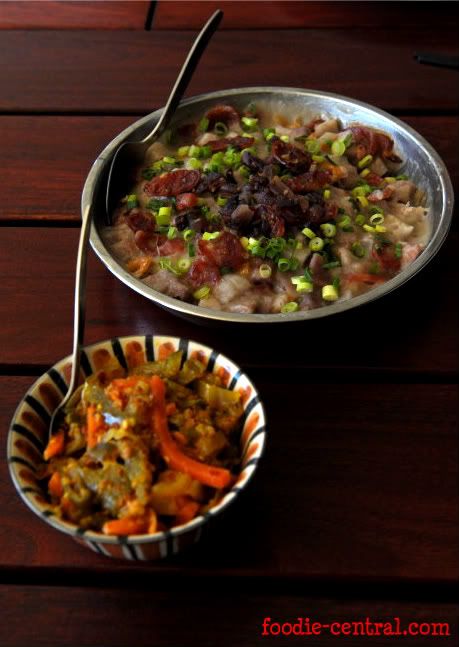 From top: Home-made Yam Cake (Savoury) w/
Lap Cheong
and Dried Shrimp.
Bottom: Home-made Acar brought in from Singapore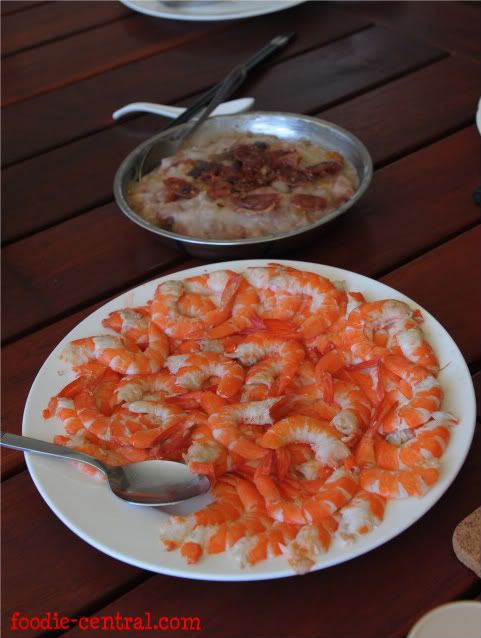 Peeled Cooked Prawns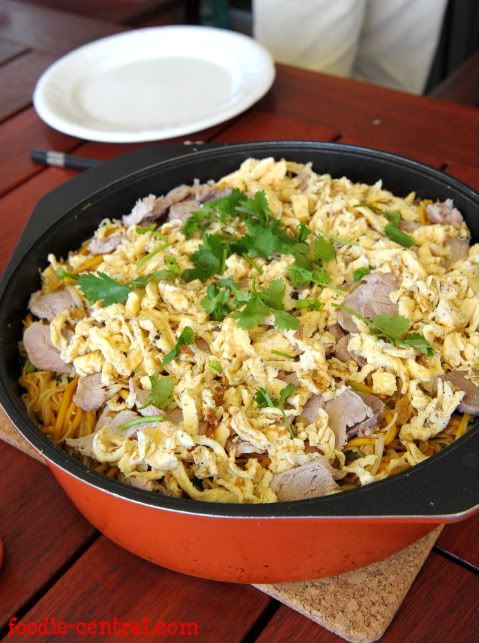 Home-made Hokkien Noodles
Thanks Aunt L and Aunt A for having us over for a beautiful lunch and cooking all the yummy food!