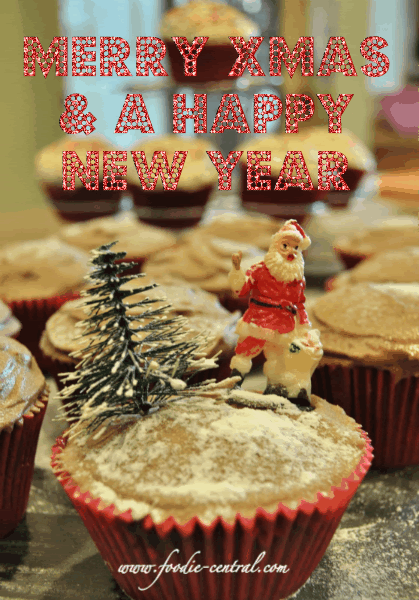 Dear Readers,
Wishing all of you a very Merry Christmas and A Happy New Year! Hoping it will be filled with good food, good drinks and most importantly good company!
I can't believe how quick the year has gone by! Looking back 2011 has been a quiet year compared to the previous years in terms of food postings but I believe the quality of each post have improved! I would like to thank all of you readers for your support through the year. My one Christmas wish though is that you get more vocal and write some comments! :P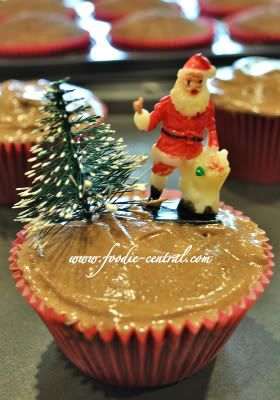 Scary looking Santa
A big thank you goes out to my family and friends as well as to the people who I've met only for the first time and still made you guys wait while I take pictures of the food. Thank you for your patience and understanding. To those who still do not understand why I do it, it doesn't matter!
Have a great celebration everyone.. ifeliz navidad y prospero ano nueyo!
Daphne
ps. If you're wondering, yes I did make the cupcakes. They were not as good as expected since I just put everything together last minute so I'll recommend you to go check out recipes if you're interested in making cupcakes.