H and I always look forward to a visit from Uncle NL from Malaysia. Why you ask? This man loves cooking and eating. He will spend the whole day prepping ingredients to cook a feast so not only will we be eating out lots when he's here but we get home cooked meal ready on the table, hot and steaming, when we return home from a long day at the office :P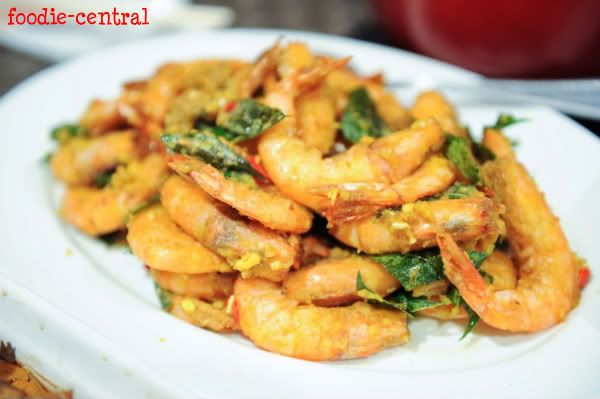 Crispy Prawns cooked w/ Salted Duck Egg - These were my favourite of the night. The skin of the prawns were fried to a crispy crunch and could be eaten whole with the lovely coating of salted duck eggs and curry leaves.
Soy Chicken w/ Egg - A moreish dish that I just could not stop eating. Love the eggs too but they would have been ideal if marinated for a few days longer where the marinade seeps all the way through.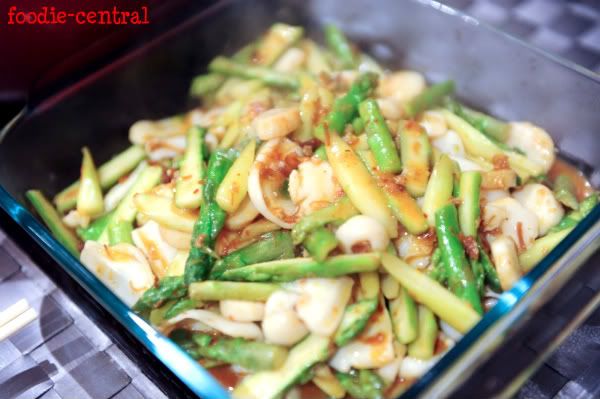 Stir-Fry Asparagus w/ Scallops and Prawns - Another delicious dish that has me wishing that Uncle NL lived in Sydney and can cook for us every night!
Come back soon!