Cameron Highlands
, situated 1500 meters above sea level was a welcome change to the sweltering heat of Kuala Lumpur. The weather was a lovely 25'C once we got up to the township of Brinchang. Along the drive up we stopped for a short break and a cuppa tea at
Cameron Bharat Plantations
.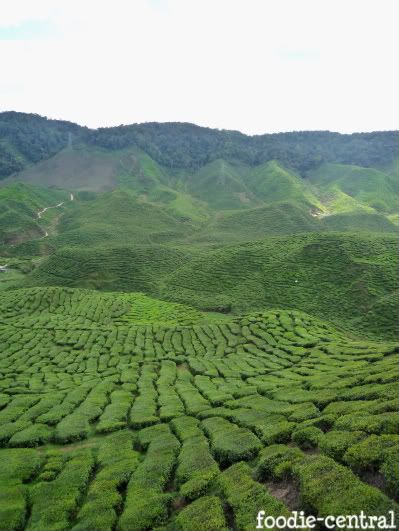 Cameron Bharat Tea Plantations
We spent some time visiting the Strawberry Farm as dad had to go speak to the manager about supplies to the cafe (my dad runs a cafe/bistro in Melaka). The strawberries were very small compared to the ones here in Australia but maybe cause we only saw the baby plants. Unfortunately I don't have any pics to show you.
Dinner time! We headed to O.K Tuck Steamboat in Brinchang.
Shop Front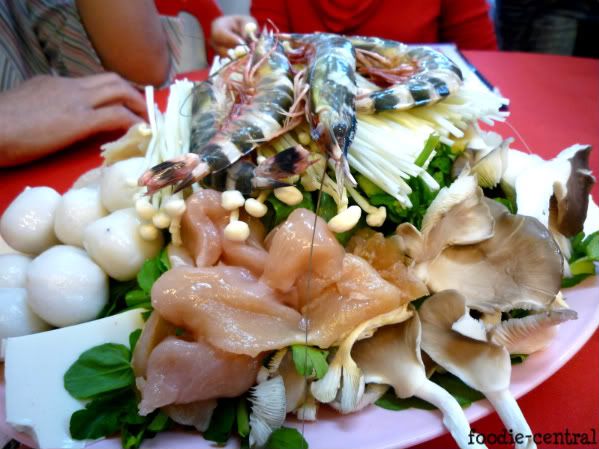 We ordered Steamboat for 2 (RM35) . In this picture prawns, chicken, oyster mushroom, enoki mushrooms and fishballs.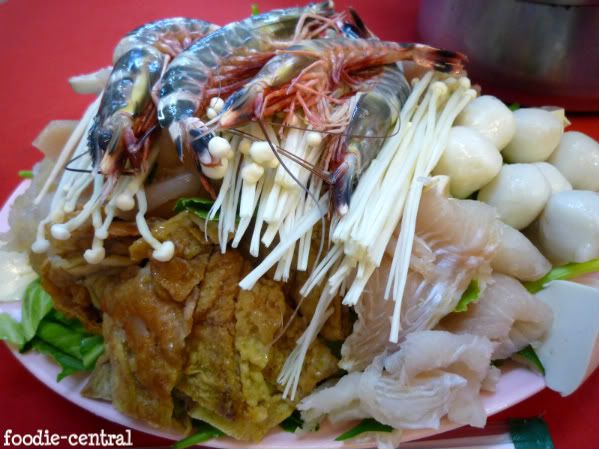 If you can't tell this is the other side of the plate which has dried tofu, fish and some vegies. All ingredients were very fresh.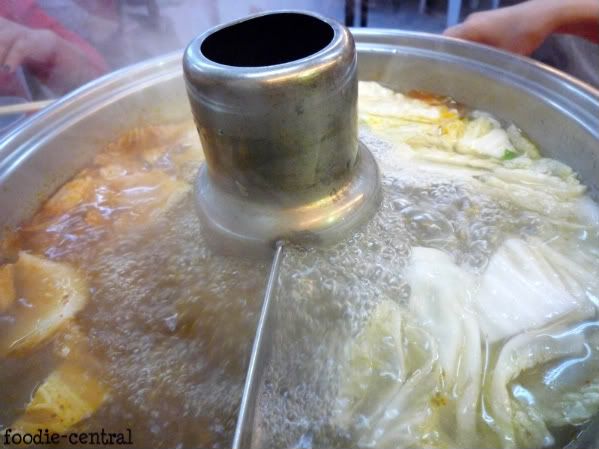 We choose two types of soup base; tom yum soup and chicken soup.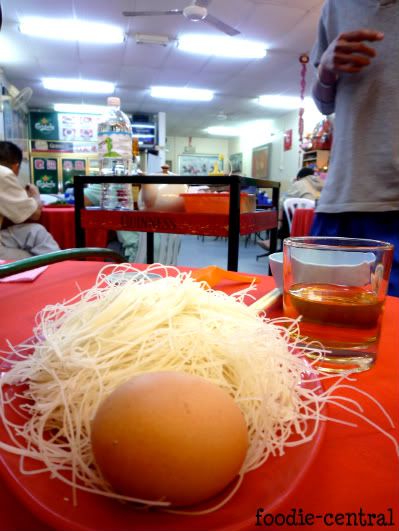 Noodles and egg to go with the steamboat.
Steamboat for 2 is not enough to feed us lot so we ordered a few more dishes to complete the meal.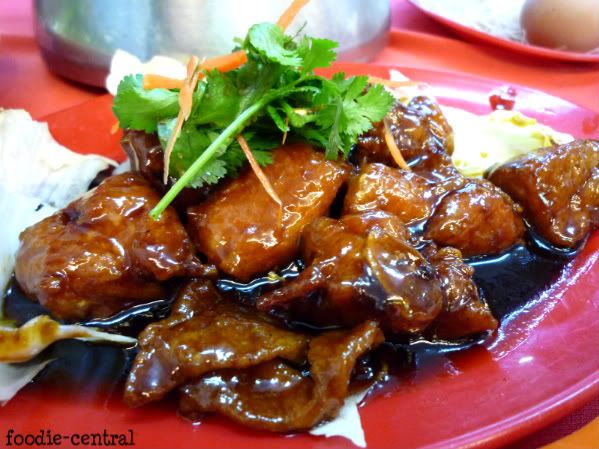 Medium Pork Ribs with Beer (RM 20) - This was just superb. The sauce was very moreish; sweet and salty. I just couldn't stop wanting more.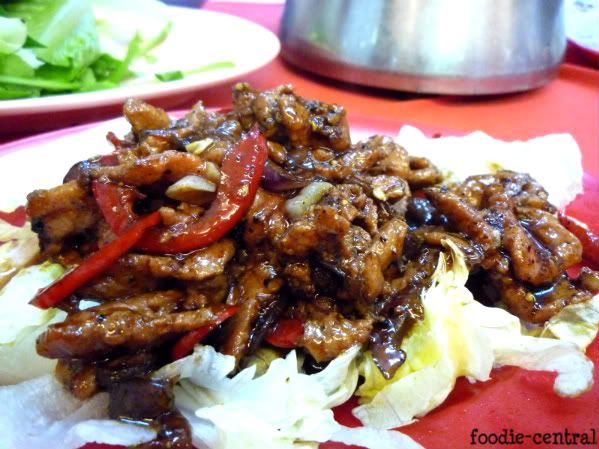 Medium Deer Meat Fillet cooked Black Pepper style (RM 20). The deer fillet was tender and succulent with a lovely coating of black pepper sauce. Delicious!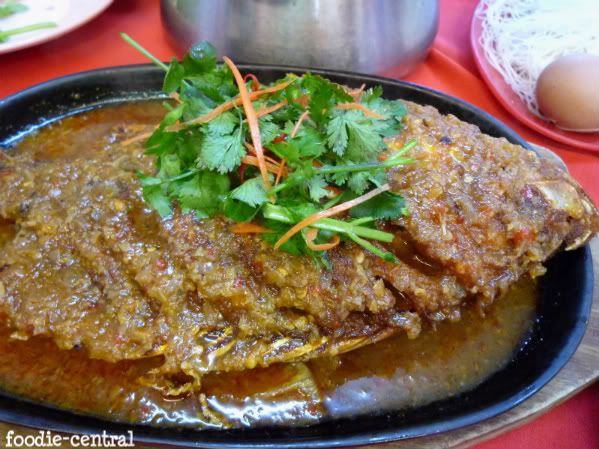 Our last dish Assam Fish (RM 6/100g). Fish deep fried till crispy (where you can even eat the bones) and coated with a lovely assam sauce. Assam is a Malay word that means sour thus it makes sense for the sauce to have a sourish tang to it.
I didn't expect to find such great food in a touristy spot but O.K Tuck blew me away with its fantastic cooking and fresh produce.
15-16 Main Road
Cameron Highlands
Pahang Malaysia
O.K Tuck Steamboat Restaurant
Mainstreet Brinchang
Cameron Highlands
Pahang Malaysia
Tel: (05) 491 2380