Whenever I'm out shopping in Orchard Road, Singapore, I can't stop myself from indulging in an ice-cream sandwich from the ice-cream carts along Orchard Road. Over the years, the number of carts have dwindled that now there are probably two or three carts along the whole length of Orchard Rd compared to six or more in the past.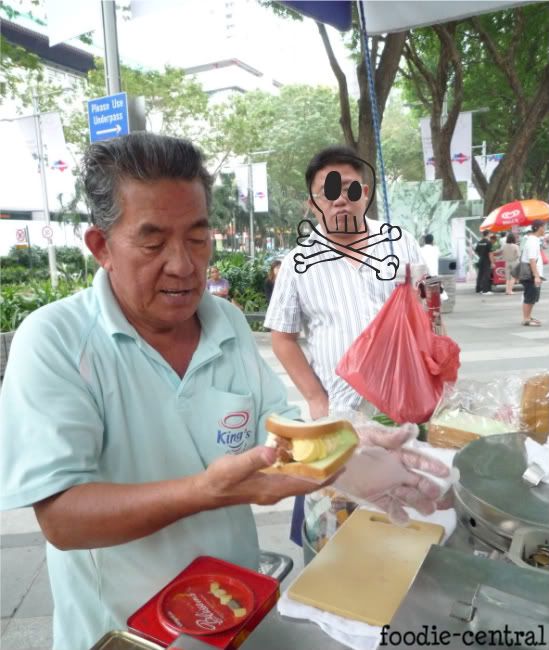 Uncle serving my ice-cream sandwich.
Random fact about me: I once had 3 ice-cream sandwich in a day while shopping on Orchard Road.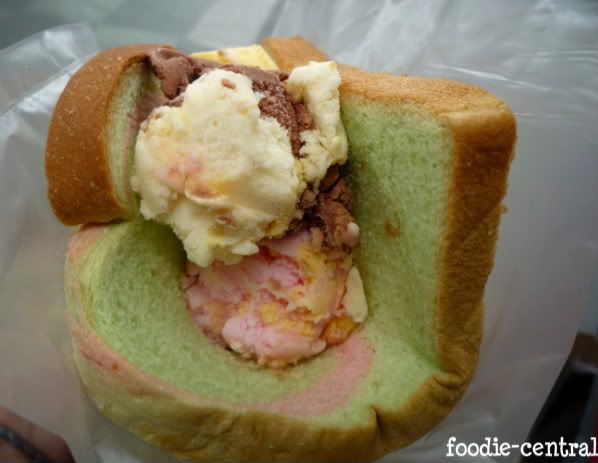 Ice-cream sandwich served on soft sweet bread with tiny scoops of ice cream. I usually go for traditional flavours like corn and taro.
Location: Walk along Orchard Road until you find an ice-cream cart