Whilst H was away in Singapore attending a good friend's wedding I was left to fend for myself for a whole 2 weeks! That's not a bad thing as I had my schedule all planned out; catching up with long lost friends over coffee, dinner and shopping of course. One of this catch up was dinner at IndoRasa in Kingsford with one of my best friend SY.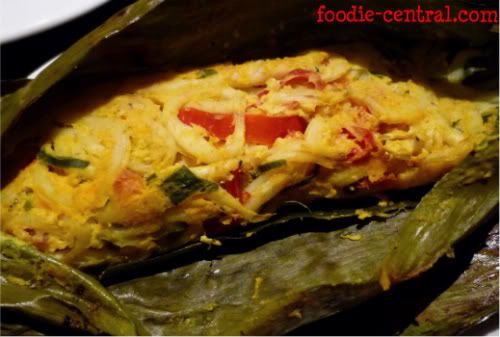 Pepes Teri
($5.00) - Fresh baby anchovies marinated, and wrapped in banana leaves then grilled over a charcoal fire. The first time I had this dish I loved it. Moist anchovies marinated in a delicious combination of flavours. Sadly this time round I found the pepes teri quite bland.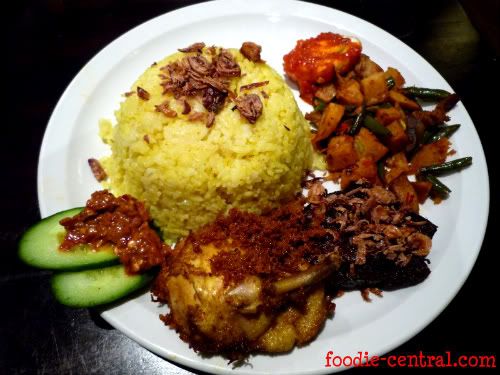 Nasi Kuning Komplit
($11.00) - Turmeric rice w/ fried chicken, marinated beef, egg, giblet and sambal vegetable. SY had been craving for Nasi Kuning so we ordered this to share with our other dishes. This dish was very ordinary. The fried chicken was slightly dry and non of the flavours stood out.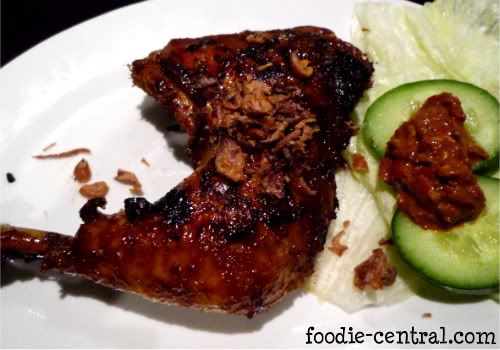 Ayam Bakar
($6.00) - Grilled chicken. The highlight of my night was this tender, almost melt in your mouth grilled chicken in a fabulous sweet sauce. I would come back just to have this dish. Yum!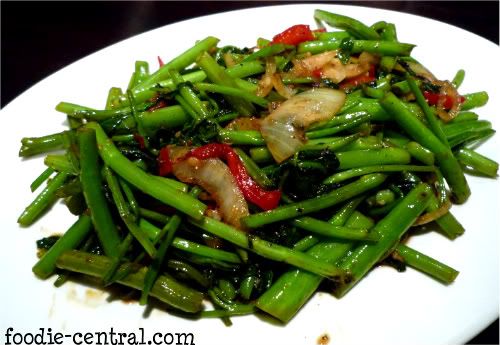 Cah Kangkung
($10.00) - The Cah Kangkung also known as morning glory (in Thai restaurants) is a staple dish we always order whenever we're out at an Indonesian or Malaysian / Singaporean restuarant. IndoRasa's version was cooked with onions and chillies and tasted very similar to the one at Ayam Goreng 99.
The decor was an improvement compared to most of the other eateries on the strip but noise was a major issue for us as we couldn't really hear ourselves amongst the conversation all around us. Service was not the most attentive but I guess that's due to the inexperience of the waitstaff. Will definitely be back to try out more dishes as I heard the Ikan Bakar is really good..
IndoRasa
Shop 1, 309 Anzac Parade,
Kingsford NSW 2032
(02) 9697 2003