A couple of weekends ago the gang met up at Pinky's place to try our hand at home-made pizzas. Pinky and M had volunteered to buy and prepare all the ingredients so by the time the rest of us got there we were just in time to start making the pizzas.
We used Pitta bread as our pizza base and had a variety of toppings such as roasted pumpkin, chicken, prawns, onion, capsicum, mushrooms, ham and tomatoes.
Pizza #1 - BBQ sauce, chicken, capsicum, raw red onions and cheese.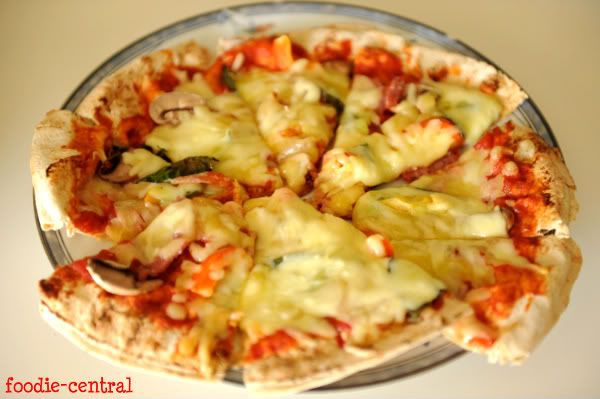 Pizza #2 - Tomato based sauce, mushrooms, prawns, lots of cheese and topped with basil leaves.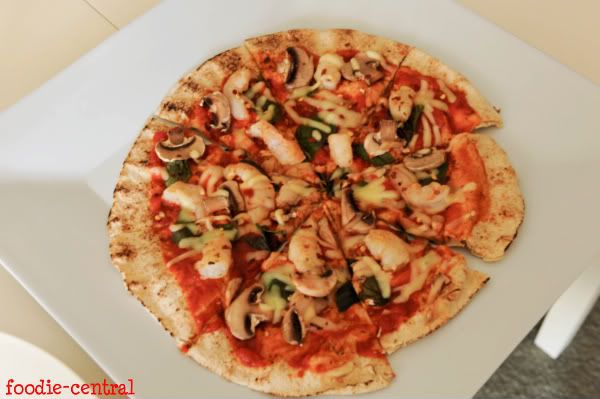 Pizza #3 - Tomato based w/ mushrooms, prawns, sprinkle of cheese and basil leaves.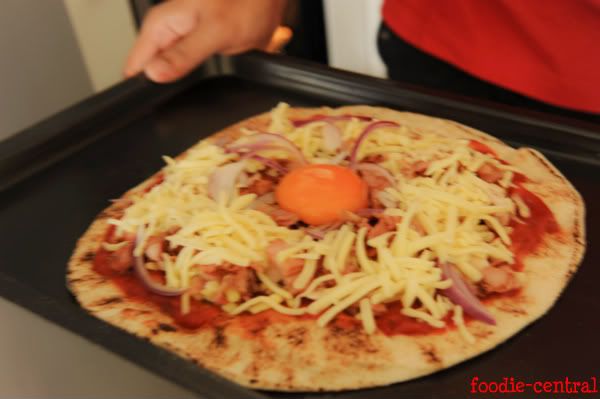 Pizza #4 - We tried to recreate the aussie pizza we had at
Pompei's
which had an egg in the centre of the pizza but it was a FAIL! We just couldn't get it right as the egg was still pretty raw after ages in the oven. The pic above was taken before the pizza went in to the oven.
The lovely Pinky made some extra dishes in case we were still hungry. Thanks Pinky they were delicious!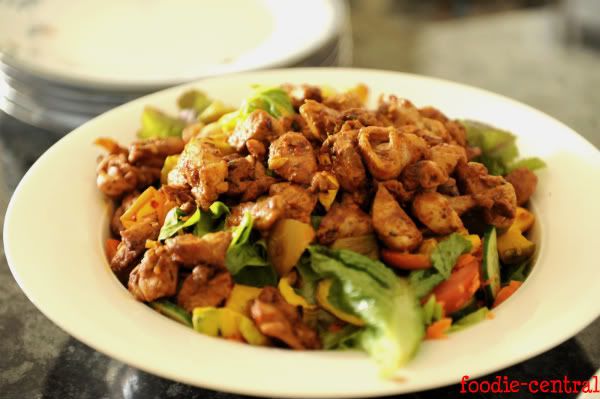 Marinated chicken salad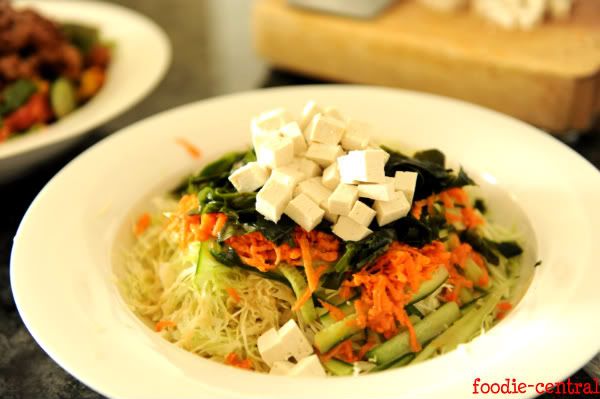 Shredded cabbage, carrot, cucumber, seaweed and tofu.
Pinky's @ Homebush