My Uncle Nick invited us over to try Aseana Food Village which is a stone's throw away from his apartment in Randwick and Uni. In actual fact he's a few years younger then me but I call him Uncle because he's the same rank as my mum. Don't ask - I have a complicated family tree!
So let's get back to Aseana. U. Nick has been raving about this place as he claims this is the closest in taste to local Singapore fare in Sydney and he's here almost twice a day (lunch and dinner) every day, especially now during exam time. We meet outside his apartment and head to Aseana which is on the corner of Alison Road and Elizabeth Street. The menu has an extensive collection of local Singapore fare and we quickly decide on what we want and place our order with the friendly owner.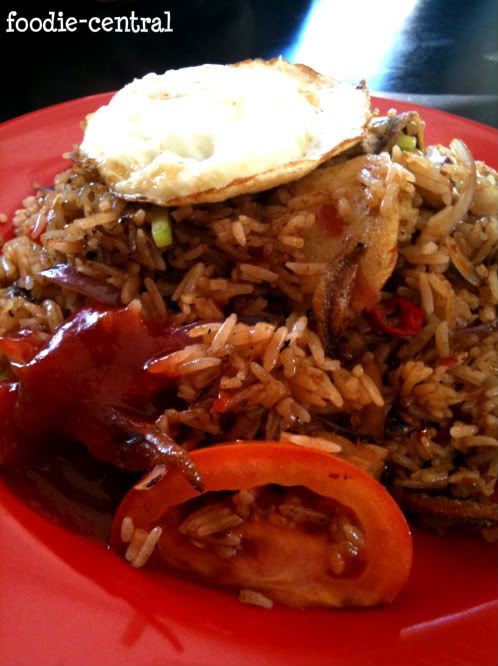 My sis had ordered the Nasi Goreng Kampung ($10.90) - Malaysia village style fried rice w/ anchovies served w/ pan-fried egg. The nasi goreng does taste pretty authentic and spicy to boot. We were warned before ordering that the chilli levels here are the same as back home and not the Aussie version - you've been warned!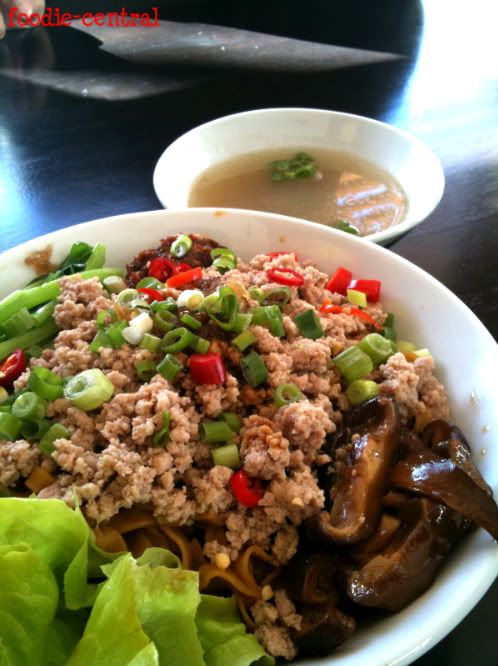 H and U Nick had ordered the
Ba Cho Mee
($8.50),
also
known as
Mee Pok
,
which was made up of egg noodle served on a bed of minced pork and sliced mushrooms, accompanied by broiled leafy vegetables. The noodles were slightly overcooked for my taste but H didn't mind it at all (If you don't know by now my pet peeve is overcooked noodles and pasta). Taste wise it was pretty authentic with lots of pork lard thrown in for extra goodness and the distinct hit of sourness which comes with authentic Mee Pok.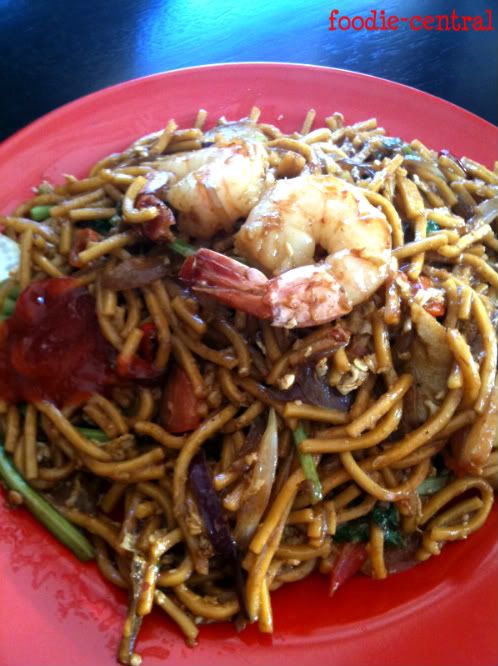 Ms. M who had accompanied us for lunch had ordered the Mee Goreng ($9.50), Malay Mamak style stir-fried yellow noodle w/ seafood. The noodles were nicely done (not overcooked and still springy) covered with a combination of soy and sweet ABC sauce and chillies.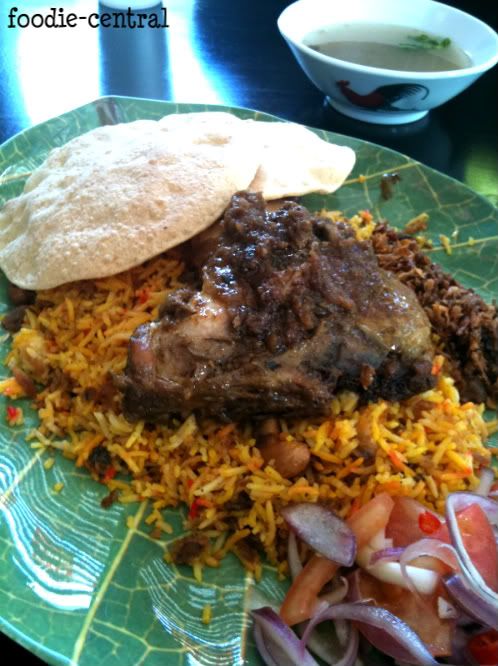 I had ordered the Nasi Briyani w/ Chicken ($10.90) - Basmati rice cooked with spices accompanied by what I think was a Burmese style chicken thigh fillet, papadums and fresh tomatoes and red onions. The flavour and texture of the rice brought back memories of eating Nasi Briyani in a hut situated along a busy road in Melaka minus the humid conditions. The only thing I was craving with this dish was to have more sauce or curry on the rice. That would have been perfect!
OK now that I've posted about the food, lets get to the drinks!
We were pleasantly surprised by the drinks and dessert menu. They have Milo Dinosaur ($3.50), Iced Milo w/ double dose of milo powder, one of my favourite mamak drinks and even Milo Godzilla (I think they costs $5.50) which is iced milo with a scoop of vanila ice cream and milo powder on top . The Milo Godzilla is not on the menu but was recommended by U. Nick.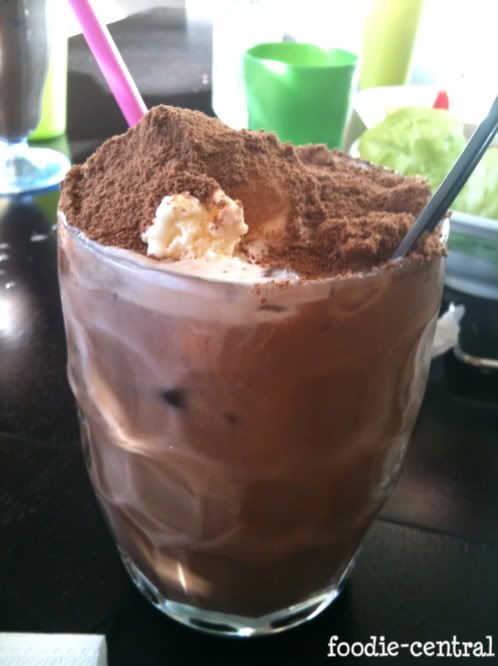 Milo Godzilla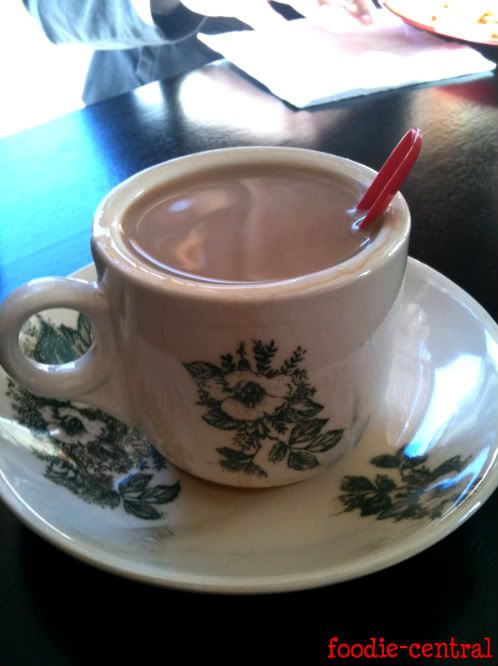 H was greedy and had ordered Milo Godzilla and Kopi-O ($2.50, add $1 for kopi-o ais ie Iced coffee). The coffee was served in the traditional coffee cup together with the tiny spoon for stirring. We joked about pouring the coffee into the saucer to let it cool and slurping it from the saucer just like how old Uncles (it's a cultural thing in South East Asia to call men who are older then you Uncle and Auntie for women even if they are not related to you) drink their coffee back in Malaysia / Singapore. The kopi-o was definitely made using local (ie Singapore / Malaysia) coffee powder but it still lacked the ompph of one made back home.
They also have kaya toast and soft boiled eggs on the menu which I have my eye on for my next visit.
1/49 Alison Road
Randwick 2031 NSW
Tel: 02 9399 7010
Cash Only