H and I dined at Na Bangkok almost 2 months ago but I've not had the chance to post about it due to the many eating adventures in Asia (which I've still to complete). I know I know - no excuses.. Will try to ramp up my posts but no promises ;P
One night 2 months ago H and I decided to drive out to Maroubra to find somewhere new to eat and found Na Bangkok along Anzac Parade. We were enticed by the different varieties of Roti on their menu but ended up not having any at all! :( We will definitely be back to try them...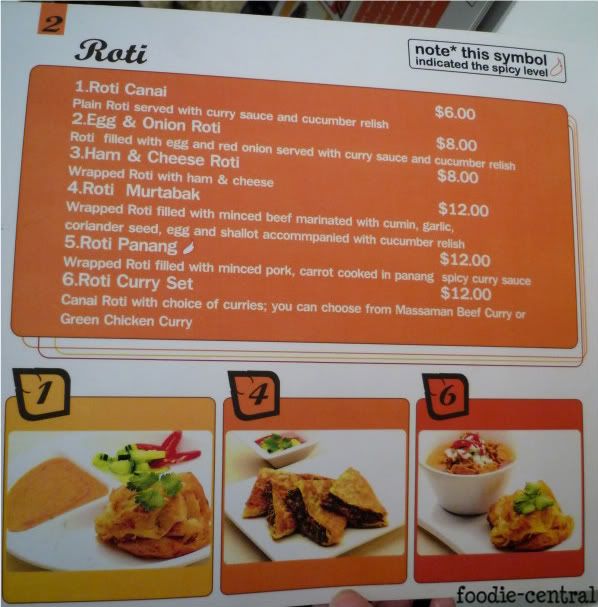 The Roti page of the Na Bangkok menu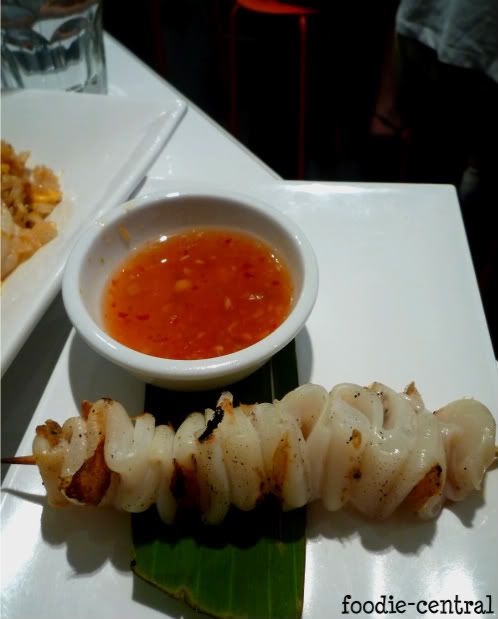 Squid Skewers ($3ea) - Fresh squid on skewer marinated with pepper and sesame oil. The squid was cooked over a charcoal fire giving it a lovely charred flavour. The only disappointment was that not all of the squid was evenly cooked.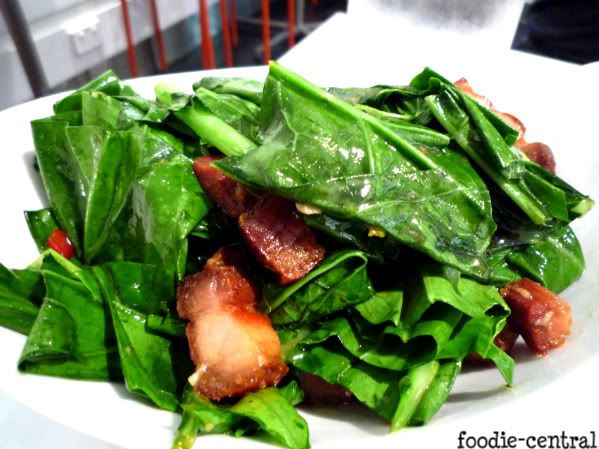 Kanar Moo Grob ($12.90) - Stir Fried Chinese Broccoli and Crispy Pork Belly with Garlic and Chilli in Oyster Sauce.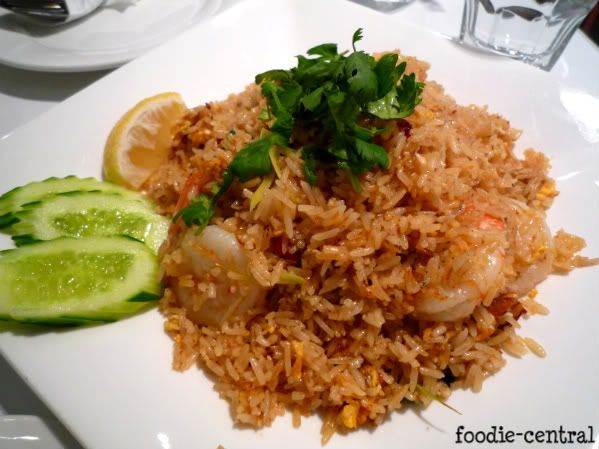 Special Fried Rice ($12.90) - Thai style fried rice with prawns, chicken and egg. The fried rice was nicely done with a slight charred flavour and tasty to boot.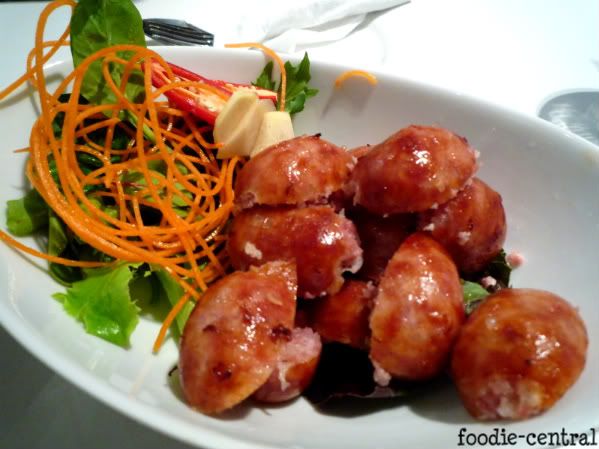 Fearing the above was not enough we decided to order Sai Krok ($8.90) which is North-Eastern style sausage w/ minced pork, rice and garlic served with fresh chilli and ginger. I found the sausage too pungent for my taste as it there was a whole lot of garlic and vinegar.
Na Bangkok
2/888 Anzac Parade
Maroubra 2035
Tel (02) 9315 5400
Open 7 days
Lunch: 12pm - 4pm
Dinner: 5pm - 10pm