Champ's, voted as one of the top 30 restaurants in Malaysia by the
Miele Guide
is pretty good by my standards. Whilst I've not had the opportunity to try or even been to the top 30 restaurants voted in the miele guide (I've been living away from Malaysia for the past 10 years) their Prawn Noodle is DELICIOUS!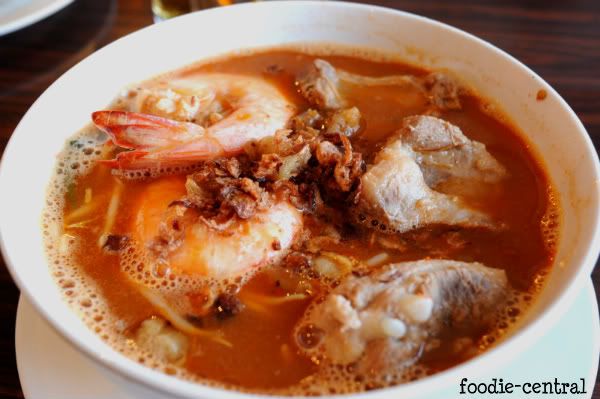 Hokkien Prawn Mee (RM 18.90) - This is one of the best soup I've had as it's light and has just the right combination of prawn to pork ratio. The dish is served with 3 huge and very fresh prawns and generous serves of pork meat with a sprinkle of fried shallot. Delicious!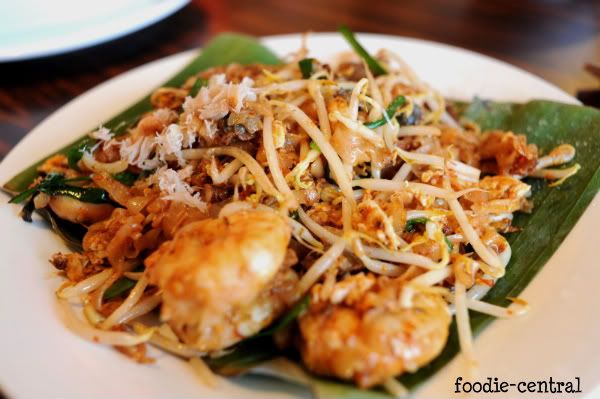 My sis had ordered the Penang Fried Kway Teow (RM 16.90). This has a lovely charred flavour which all good fried kway teow should have. Again the dish was served with bigger than normal fresh prawns which you don't normally get at the normal hawker stalls / centre.
Overall the food is delicious although very pricey compared to what you'll pay at the hawker stalls. I can tell however that Champ's uses quality ingredients in their dishes thus creating a superior taste. I will definitely be back for more delicious prawn noodles.
Champ's Bistro
Lot F10, 1st Floor Centrepoint
Lebuh Bandar Utama, Bandar Utama
47800 Petaling Jaya Selangor