Toast Box, an offshoot of the BreadTalk Group, caters to the growing number of traditional coffee and toast lovers reminiscing of yesteryears. Cousin M and I joined the queue at 10.30am to get our brekkie before another day of more eating.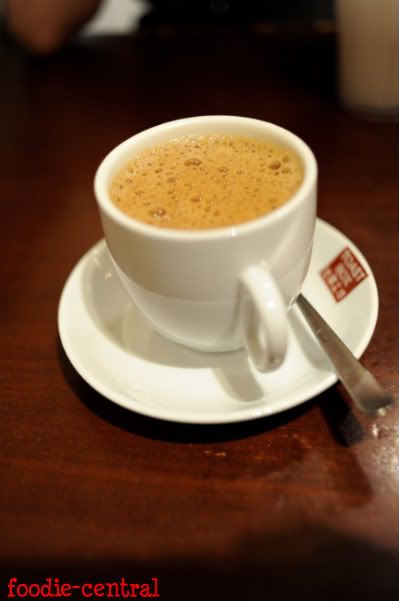 Traditional (Nanyang) Coffee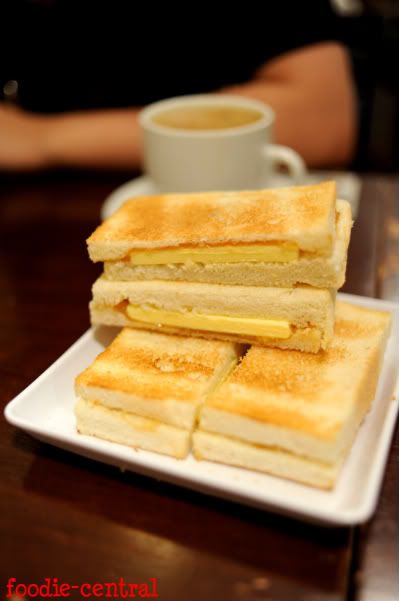 Roti Kaya or Kaya Toast - Toast Box version has a super thick slab of artery clogging butter. Too much butter in fact that I couldn't really taste the kaya (kaya = pandan flavoured coconut jam). Now if only they had an equal amount of butter to kaya... that would have been a completely different story.
Half-Boiled Eggs - This was a staple dish when I was growing up. My mum would force feed us until we were sick of half-boiled eggs just because it was "good for you". Now I finally understand why. These were slightly over-cooked but still good nonetheless.
A set of Roti Kaya, 2 x half boiled eggs and traditional coffee will set you back SGD4.20
To find a Toast Box outlet - click
here
.
I had mine at:
Raffles City
252 Northbridge Road #B1-44A
Raffles City Shopping Centre
Tel +61 6339 4434