It is just taking too long to blog about all my eating adventures during my trip in Asia that I have a list of new eats piling up. I've decided to alternate my posts to include one of each to take away the boredom.
During the first weekend back we flew to Melbourne to attend a friends' wedding. The wedding was held at
Ascot House
, a beautiful heritage home situated in the suburb of Ascot Vale, but that's for another post.
Today I wanted to blog about Sushi Burger. Recommended by my cousin Ms Gadget, this place is GOOD.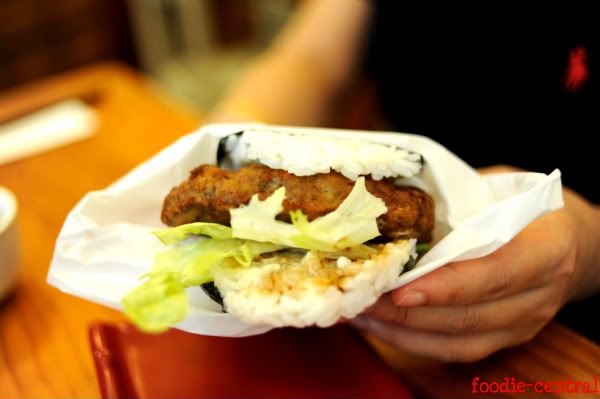 Hamburg Sushi ($7.50)- A nice thick slab of tasty beef and pork patty sandwiched between two rice patties. The rice was delicately seasoned and cooked al dente like pasta which I loved. Just delicious!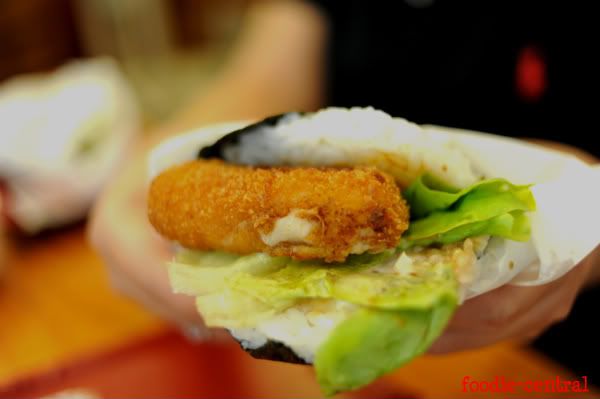 Kani Croquette Burger ($6.50 eat-in) - A cream croquette with crab meat. The potato was very smooth and creamy. I didn't see any crab meat though but it still tasted delicious!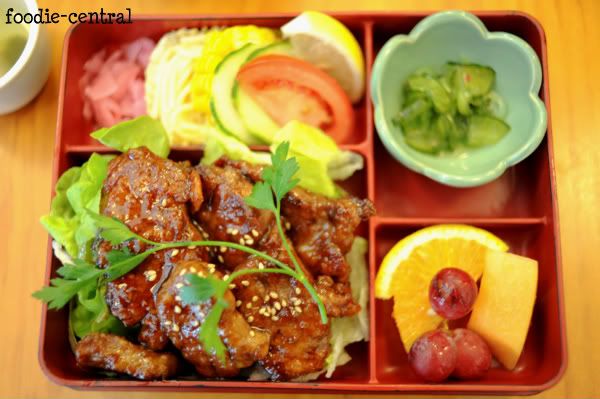 Highly recommended was the Yakiniku Bento Box ($18.50) served with rice and miso soup. I had ordered the yakiniku chicken which was simply delicious. The chicken had been lightly floured and deep-fried which helps coat and keep the delicious sauce on the meat. Every bite was just heavenly.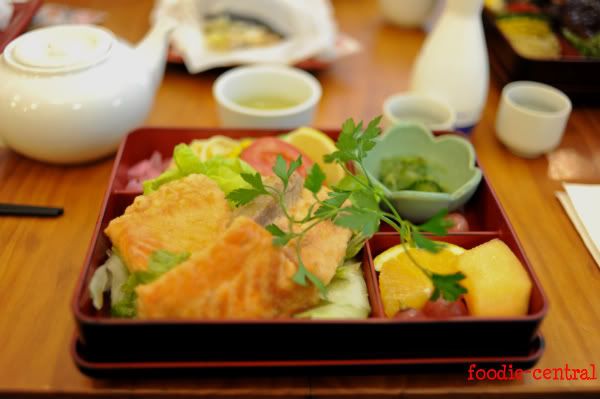 Fi had ordered the Salmon Bento ($18.50). I found the salmon very bland and tasted like it was braised in water but Fi said it was OK.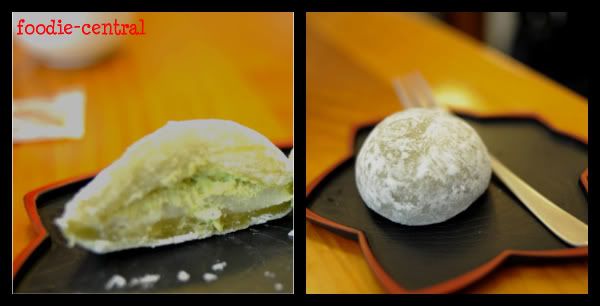 Dessert time!
Green Tea Wagashi ($3.50 each)
I've never had
wagashi
before and found this to be similar to mochi but with the sponginess of marshmallows! Yum!
We headed back to Sushi Burger to get some take-away before we left for the airport (yes we loved it that much!). We pretty much got the same sushi burgers we had the first time round and bought extra desserts. I choose the Latte Wagashi ($3.50) which as you can guess has coffee in it. This was delicious and the second most popular wagashi here after the green tea which had sold out :(
167 Exhibition Street
Melbourne 3000 VIC
03 - 9650 9877
Lunch
Tues - Sat 12pm - 3pm
Dinner
Tues - Sat 5.30pm - 9.30pm