Mos Burger has always been a favourite lunch option when the need to recharge hits me after my arduous hours of shopping. It's a healthy fast food option compared to the likes of McDonald's and KFC. Before meeting up with Ms S for a visit to the
Peranakan Museum
, I decided to have a quick snack to keep my energy up.
I ordered the Unagi Rice Burger ($3.70) but unfortunately found this disappointing. The unagi was pretty ordinary, almost on the brink of being tasteless and I abhorred the rice patties which were bland and very starchy, (eurgh!) tasting like sawdust. In the end I only ate the unagi leaving the rice patties behind.
Ice Milk Tea *$2.45) at MOS Burger is always a welcoming treat especially in Singapore heat. The tea comes in Lemon and Peach option as well and you're welcomed to add your own milk from the provided milk caplets (the ones you find in your hotel rooms).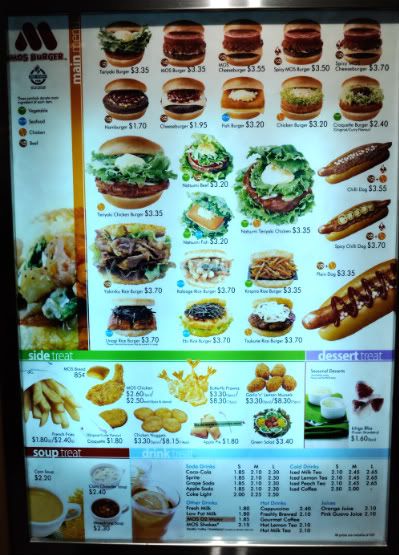 Mos Burger @ Raffles City
#B1-38, Raffles City Shopping Centre
Tel +65 6338 7355
The Peranakan Museum, situated less than a 10 minute walk from Raffles City, was an interesting and informative visit. There were exhibits on the history of the
Peranakans
, their customs and traditions (some of which we still practice in my family today).
There were many artifacts that were collected and researched (thanks to Ms S above who actually contributed to the creation of the museum). I learnt a lot more about the customs and traditions of my own culture which I had never known before. It was interesting to see the exhibits like crockery and dining set which actually look pretty much like what my family and relatives would have in our own houses. If you would like to understand more of the Peranakan culture I would highly recommend a visit to the museum.
The Peranakan Museum
39 Armenian Street
Singapore 179941
Opening Hours:
Monday: 1pm - 7pm
Tues - Sun: 9.30am - 7pm (to 9pm on Fridays)
For Admission Charges click
here