Jalan Alor's notorious past as a red light district has taken a turn for the better, especially for foodies. Once the sun goes down in the city that never sleeps, tables and chairs come out and line both sides of the sidewalk along the 300+metres that is Jalan Alor. One must visit Jalan Alor to complete a visit to KL.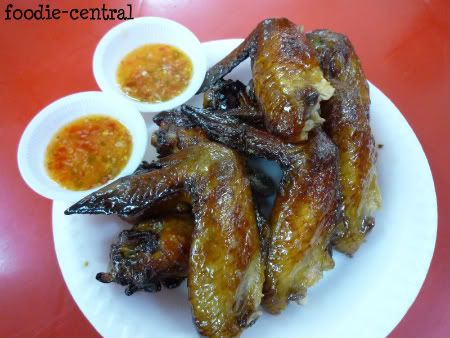 Grilled Chicken Wings - The skin was charred nicely to achieve a crispy paper-thin crunch whilst the chicken meat underneath was moist and juicy. Soo delicious that I could have just eaten this all night.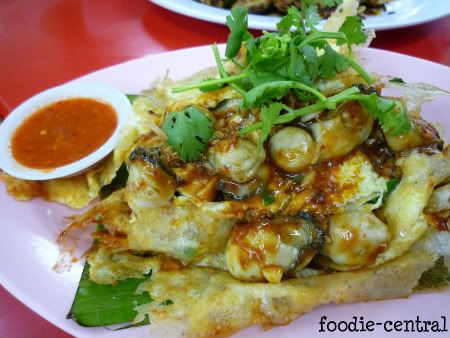 Oyster Omelette - So delicious. Just look at the size of those oysters! The KL cooking style of this dish is crispier then the ones one can find in Melaka but equally delicious.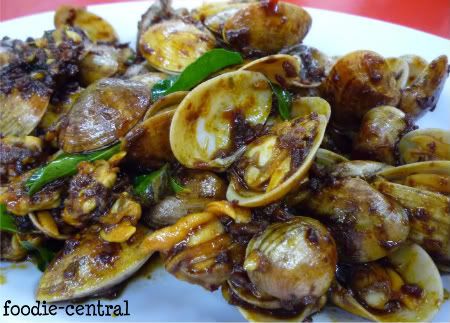 Hot and Spicy Sea Shells (as advertised in the menu) or more commonly known in the Malaysia / Singapore region as Lala. We had a laugh reading the menu picturing sea shells cooked hot and spicy style! The clams / hot and spicy sauce was nothing spectacular.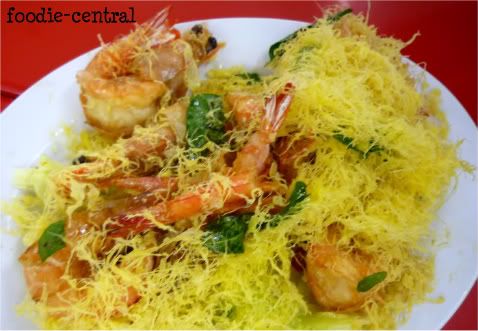 Butter Prawns - This was just sinfully delicious. Crispy skinned prawns that could have been eaten whole, rich from the butter with a hint of curry leaves for added flavour. Just looking at this pic is making my mouth water.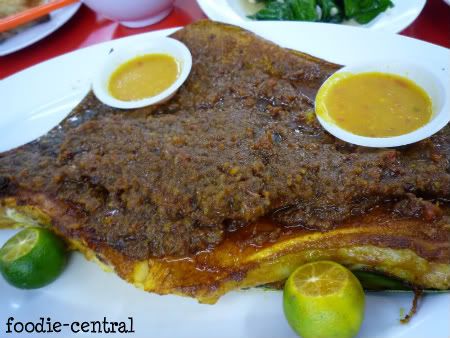 Banana Leaf Grilled Fish (Stingray)
- The menu had a variety of fish and cooking styles that we could choose from such as Steam w/ Ginger and Thai styles . We had ordered the Stingray which is a common fish used in grilled dishes such as
Ikan Bakar
in Malaysia/Singapore. I had high expectations for this dish but it came out tasting nothing like banana leaf grilled fish aka ikan bakar. Firstly the fish was not grilled with banana leaf (they add flavour) and the sambal on top was nothing spectacular. I have definitely tasted better. Watch out for my post on Ikan Bakar Newton, Singapore.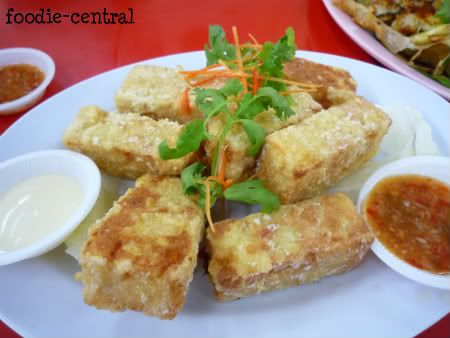 Crispy Beancurd - One bite release the juices of this smooth and beautifully marinated beancurd. I also love the contrast between the crispiness of the skin (which has a sprinkling of salt) against the soft tenderness of tofu. Yum!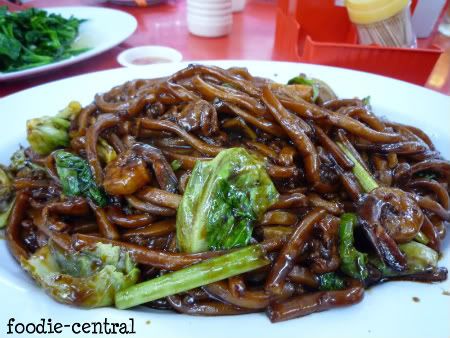 Carbo for the night came in the form of Hokkien Noodles. The noodles were cooked just how I like it, springy with a bit of bite to it, and coated in dark delicious sauces and seasoning.
Cu Cha Restaurant
Third shop from the corner of Jalan Alor and Jalan Ceylon
Bukit Bintang
50250 Kuala Lumpur
Malaysia