This is my dad's favourite Bak Kut Teh eatery. He's here two to three times a week and has even become firm friends with the owner Ah Lang. Bak Kut Teh for the uninitiated translates to meat bone tea in Hokkien and Teow Chew.
Click here for more info on BKT.
I am my father's daughter and I love BKT. I have to admit that this is one of the best BKT I've had.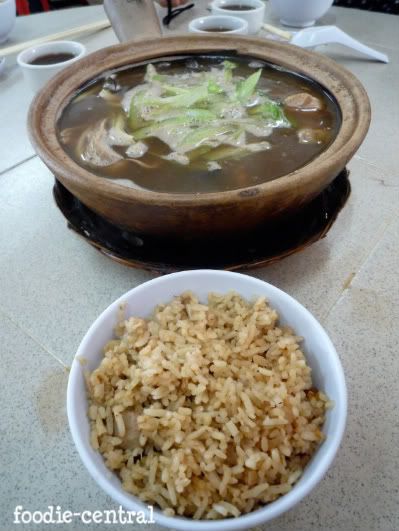 Yam Rice - If I had a choice between the yam rice and normal white rice I will go for yam rice every time. The yam rice here is rich and full of flavour, just the way I like it.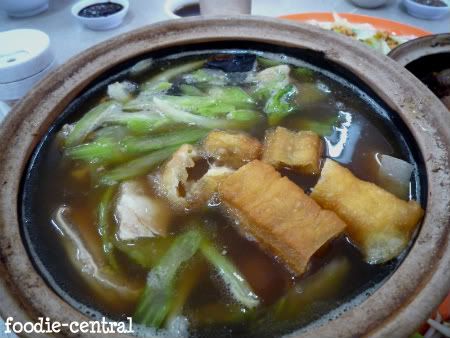 Bak Kut Teh with
You Char Kway
(dough fritters)
. The broth is made by boiling pork with herbs and spices. Once you put a spoonful to you lips and your tastebuds have tasted the broth you can't stop. Every time we are here we get the claypot refilled a number of times.
Pig Trotters in Dark Soy Sauce - This is another delicious dish. The meat and pig trotters are cooked until it melts in your mouth *swoon worthy*.
Stir Fry Bean Sprouts cooked in pork lard garnished with fried pork fats :) Anything cooked with pork lard and topped with fried pork fats is always welcome on my table and my tummy.
Ah Lang's Bak Kut Teh
Jalan Mutiara Melaka 2
Batu Berendam
Melaka Malaysia