Wednesday night - I was feeling tired from lack of sleep and was looking forward to a nice dinner of salmon sashimi at
YAMA
to make myself feel better but unfortunately Yama was closed! That'll teach us to not plan ahead. H and I then cracked our brains for another Japanese eatery that was close by that would also not tear a hole in our wallets to bring Ms SIA (our visiting friend from Singapore). We thought we'll try out Ton Ton Regent which was only a block away from QVB.
We started with Pork Gyoza ($6.60). The skin was nice and silky but the meat inside was bland. We needed the soy sauce to add taste to the dumplings.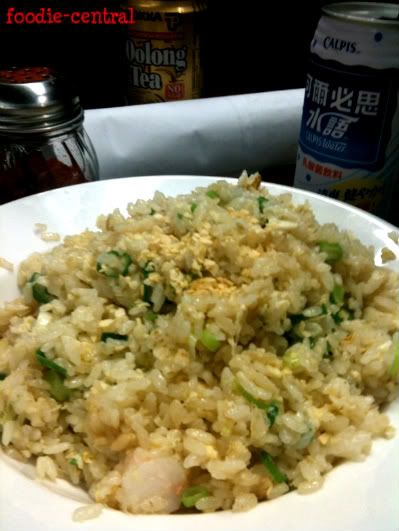 Ms SIA loves her garlic so she decided on the Garlic and Shrimp Fried Rice ($9.80). On first taste this tasted like Yong Chow Chau Fan (Chinese Fried Rice). The fried rice was tasty but definitely not Japanese garlic fried rice.
Another dish with garlic for Ms SIA, Garlic Yakisoba ($12). Heavy handed use of soy sauce in this dish and again tasting like Chinese fried noodle instead of Yakisoba.
Spicy Nira Ramen ($12.80) - Tonkatsu flavoured noodle soup w/ spicy Tobanjan (fermented soy bean paste) and miso topped with chives. I didn't like this dish one bit. The consistency of the broth was thick and gooey similar to that of Mabo Tofu (Chinese again!) and the taste; an overly sweet aftertaste that taste OK for the first few mouthful but one too many later makes me wanna gag.
I don't want to sound like I'm picking on Ton Ton Regent with all my negative comments as the dishes we had could have come from a mediocre suburban Chinese take-away. I've been to the one in Chifley and I know they can do so much better.
Ton Ton Regent Place
Ground Floor, Regent Place
501 George Street
Sydney NSW


+61 (02) 92671313


Monday - Sunday, 11.30am-10pm