Happy New Year everyone!!
Here's hoping to another year of good food, good friends and a sizeable pay rise! hehe
I know. I know. I've been really slack at posting this month but I promise I'll try to post at least 4 post a month. New year's resolution? ah no..
~~~ Xmas Dinner 09 ~~~
Our annual ritual when it comes to Xmas is to have a pot luck dinner and kris kringle followed by drinking games and a not-so-surprise birthday cake for SY who's birthday is on the 26th. This time round we all headed up to the newlyweds first home in Carlingford (love your new place!). And since this is the first time we actually have a tiny backyard (we all live in apartments - how sad is that?) that fits a BBQ we decided to include BBQ chicken wings and beef / vegie skewers to our xmas food list.
But first, a pic of the xmas pressies.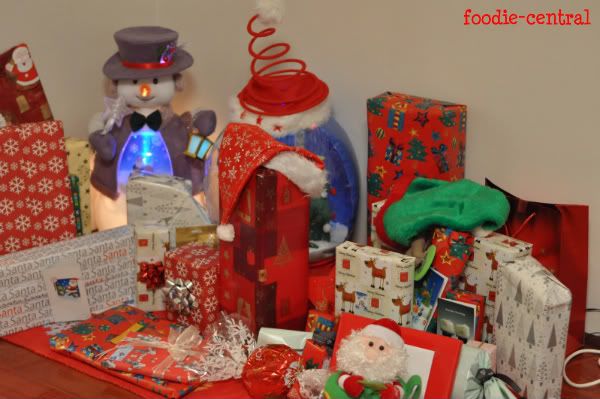 I got Jenga (thanks Santa!) which we all played and had loads of fun with until a knock on the door from a neighbour for us to quiet down... eik!
Back to the food...
Brie w/ Olives and Sun-Dried Tomatoes in Oil and Crackers
Cheddar Cheese w/ Cabanosi and Crackers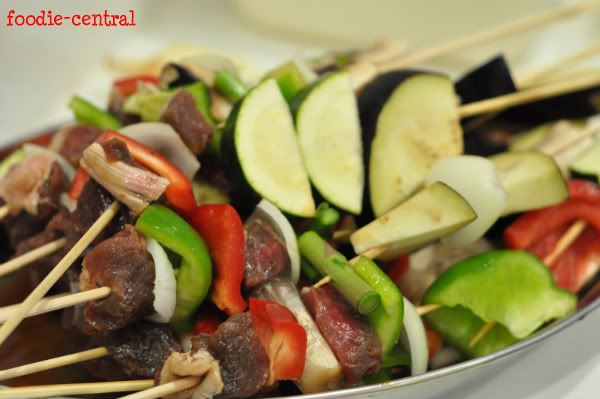 Beef & Veg Skewers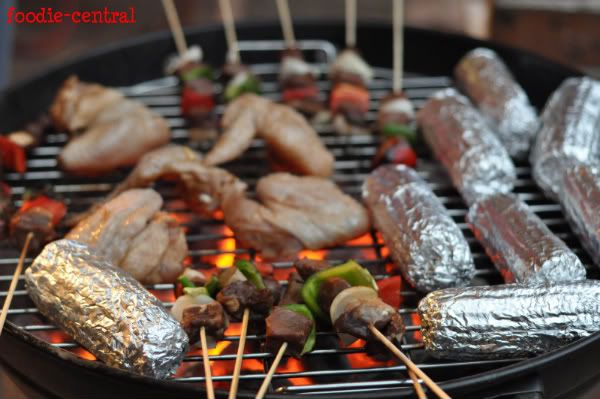 BBQ - Chicken Wings, Skewers and Sweet Corn. We also had BBQ Prawns which are not in the pics.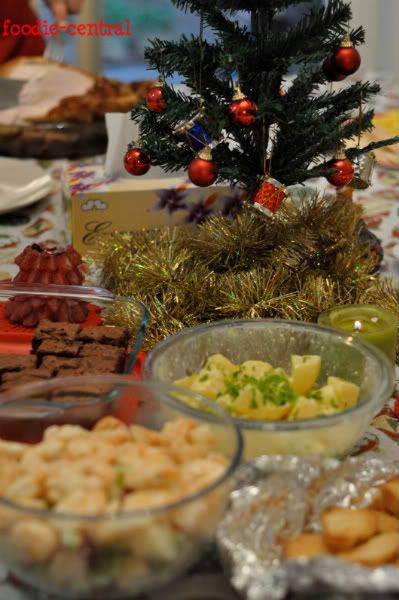 From bottom left; Prawn Salad, Brownie, Roast Turkey, Potato Salad, Crispy bread to be used with Smoked Salmon Spread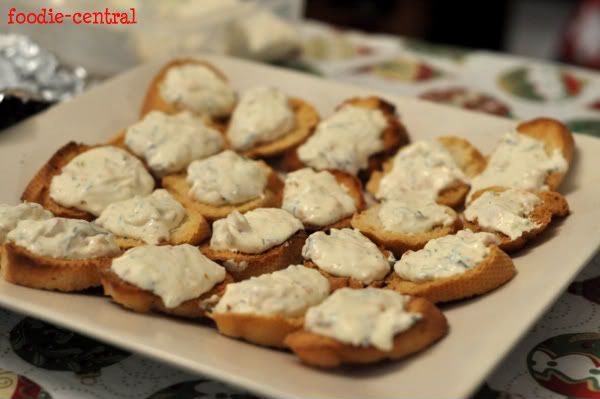 Crispy Bread w/ Smoked Salmon Spread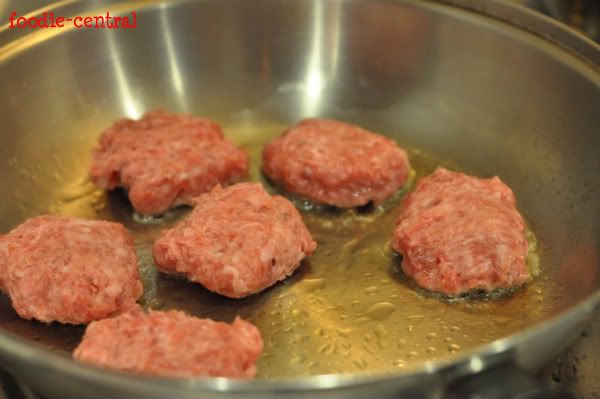 Nam Neung - Pan fried cause we were too hungry to skewer then BBQ them
For drinks, we were supplied by Mr Ed's own cocktail (mocktail for those who were driving) creations.
Some alcohol and mixers on display.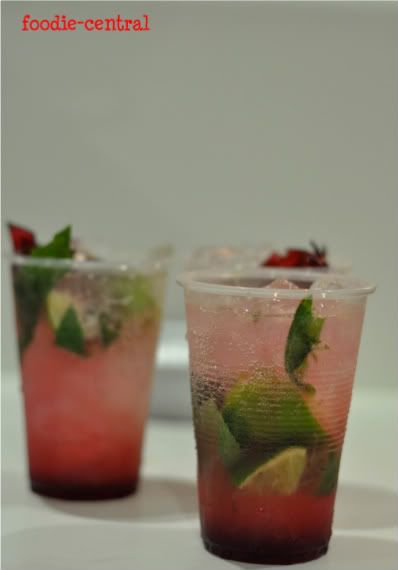 Drink #1 - Mr Ed's own Hibiscus, mint and lime cocktail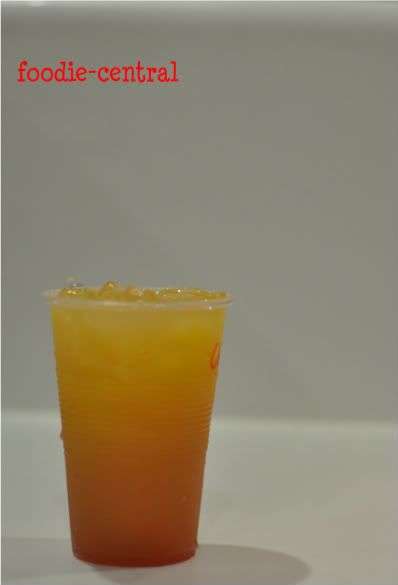 Drink #2 - Vodka Sunrise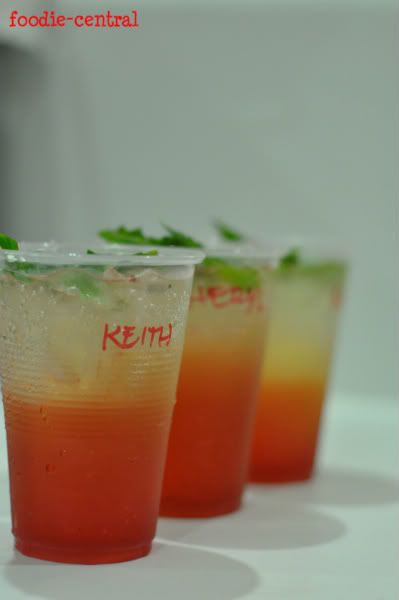 Drink #3 - ??. Due to my inferior brain power and alcohol I can't seem to recall what the last 2 cocktails are called. Sorry Ed!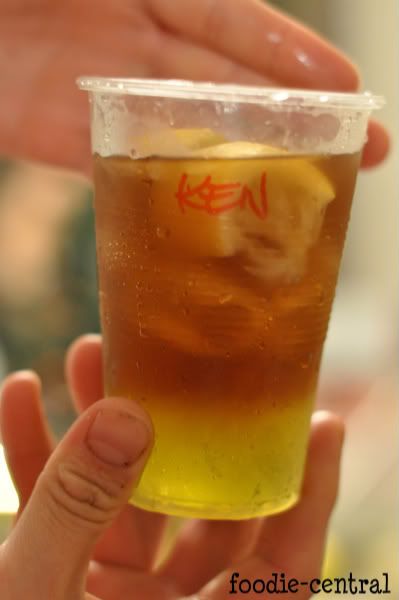 Drink #4 - ??.
So there.. that's our Xmas 09. Hope you guys had a great one too.