H and I had brunch at Lemon recently. It was our first time and I loved how they served each dish with a slice of lemon (per the name of the cafe). The walls were also covered with pictures of lemon and there was a petition to save the big lemon that was above the signage of the store. I guess the council won in taking the big lemon off the roof, OH&S you see..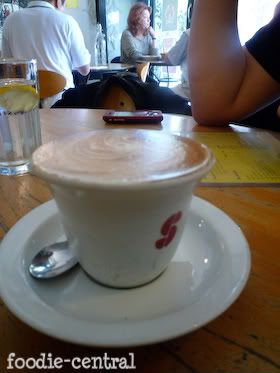 H's Skinny Flat White ($3.30). His verdict - good coffee.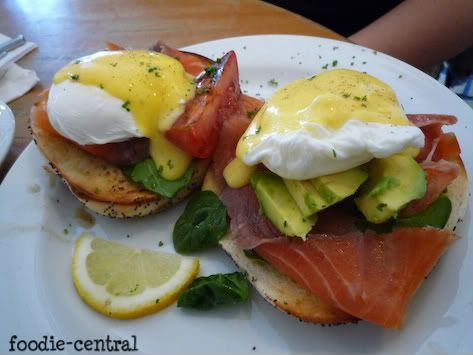 Lemon's version of Salmon Benedict ($14) - Poached eggs served on smoked salmon, wilted spinach, grilled tomato, avocado and a toasted bagel, topped with hollandaise sauce... and it came with a slice of lemon! H said the Hollandaise sauce tasted like it came from a packet and the smoked salmon rather fishy. I guess he won't be ordering this the next time round.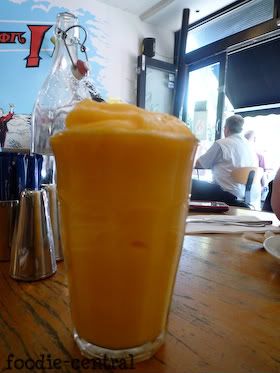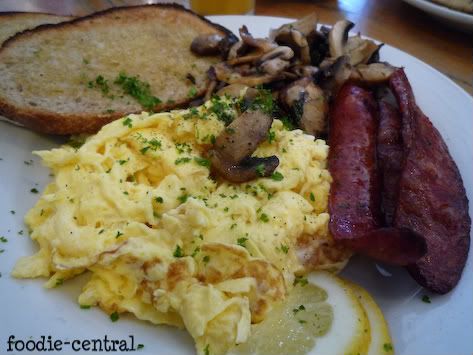 I had Eggs on Toast - Scrambled ($6) w/ extra Mushrooms ($3.30) and Spanish Sausage ($3.30). I loved the mushrooms. It was cooked just right. The scrambled eggs was pretty good too; soft and milky.
Lemon
393 Crown Street
Surry Hills NSW 2010
(02) 9380 5242