A colleague's farewell last Friday and we headed down to Delima on Dixon Street (corner of Liverpool and Dixon) for some Indonesian fare. The restaurant was nicely decorated with a little pond with Kois greeting you as you walked in.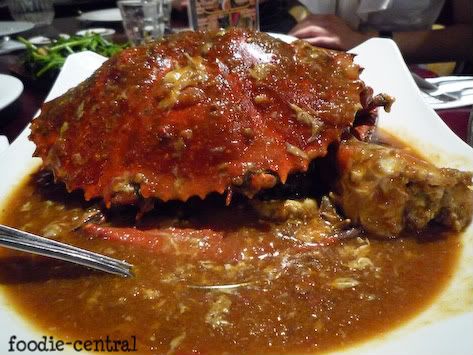 Kepiting Saus Padang (Market Price) / Traditional Mud Crab - It seemed like the crab dish was quite popular at Delima as I spied a few tables around us had ordered that particular dish. The crab meat was fresh and sweet although I would have preferred if it was cooked ala Singapore Chilli Mud Crab. Don't get me wrong, the Padang style sauce was quite tasty but lacked the extra kick of chilli / spiciness of the Singapore Chilli Mud Crab sauce.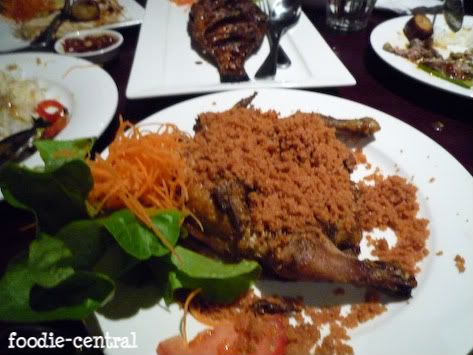 I can't remember what this dish was called but I think it was a Javanese Style Fried Chicken. The crispy stuff sprinkled on top was super delicious but I bet it packed a punch calories wise.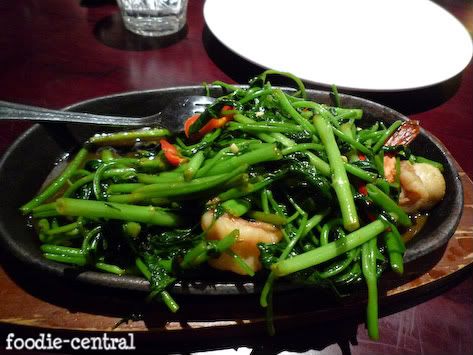 Kangkung Terasi / Stir Fry Water Spinach w/ Dried Shrimp and Chilli Paste - This dish was quite tasty and I love how they added fresh prawns to the dish.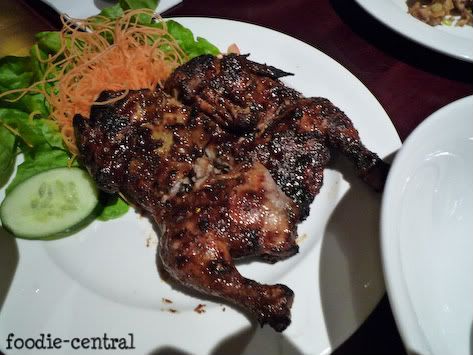 Ayam Panggang Kalasan ($15.95) / Grilled Chicken w/ Sweet & Soy based Javanese Style Sauce - This was one of my favourite dishes for the night which was very similar to the Ayam Bakar at Ayam Goreng 99.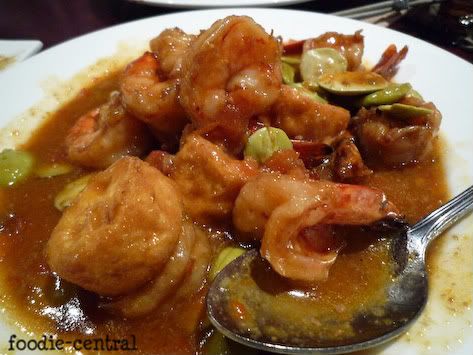 Udang Tumis Tauco ($21.95) / Indonesian Stir Fry Prawns with Salted Yellow Bean and Chilli Paste - There was a generous amount of prawns and they were of a good size too however the sauce was somewhat bland.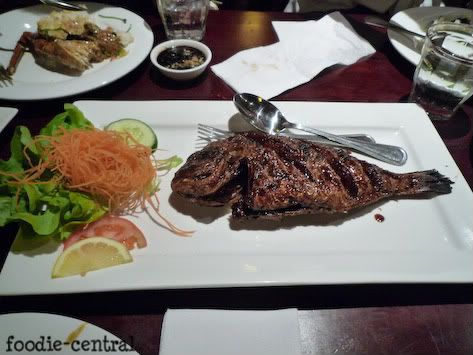 Ikan Bakar Kalasan ($29.95) / Grilled Whole Fish w/ Sweet and Soy based Javanese Sauce - A beautifully grilled fish that I couldn't stop eating. I was munching on the crispy sides close to the tail when all else had been eaten.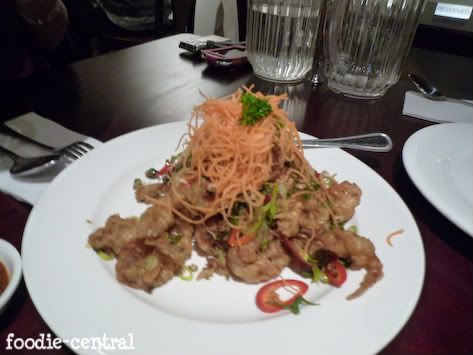 Soka Kalasan ($21.95) / Deep Fried Javanese Spied Soft Shell Crab - I didn't enjoy this dish as it was slightly soggy when they arrived and quite bland in taste.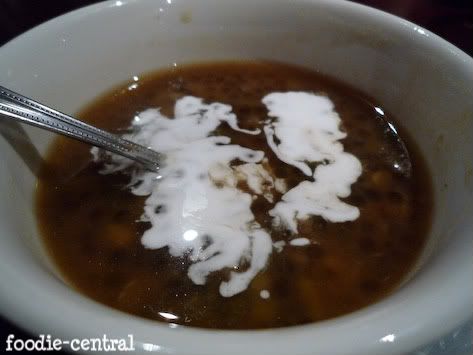 Complimentary Green Bean and Sago Soup with Coconut Milk. Ms M who has been here a couple of times said that she has never been served complimentary dessert. Lucky us!
Delima Restaurant
Shop 69, Dixon Shopping Centre
1 Dixon Street
Haymarket NSW 2000