A delicious dinner for three that costs only $7.60! Well, not exactly as H had found $50 while walking to Chilli Cha Cha so dinner was $57.60 but I bet you did a double take didn't ya?
Our first choice was actually Spice I Am but as usual there was a 30 minutes wait. We walked down Campbell Street and chance upon Chilli Cha Cha. The place was packed but we were lucky that night that someone was just about to leave. A short wait later we were seated and quickly decided on the dishes that would feed our hungry stomachs.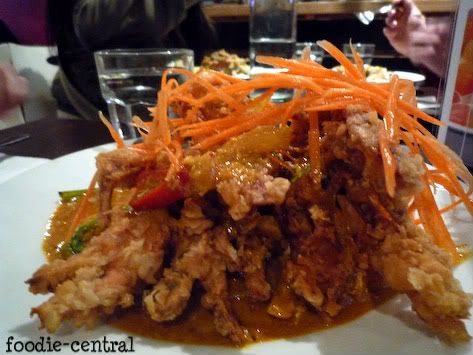 Soft Shell Crab with Choo Chee Curry - Yummy! The soft shell crab was hot and crispy and went really well with Choo Chee Curry. My favourite dish of the night!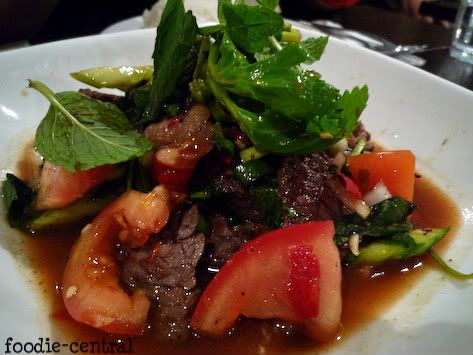 For something healthy we ordered the Thai Beef Salad which was more beef then vegetables haha. The salad was OK with generous servings of beef slices, tomatoes, cucumbers, onions and mint leaves.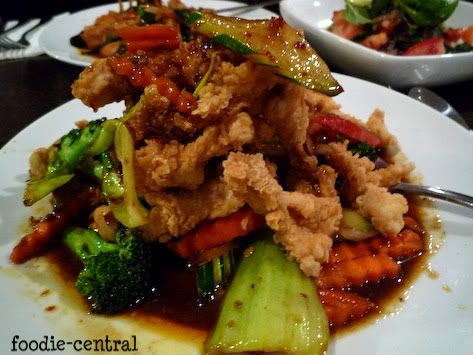 Crispy Chicken & Cashew Stir Fry - Another great dish with succulent pieces of battered fried chicken with a nicely balanced sauce. I'm always a sucker for dishes with peanuts in them.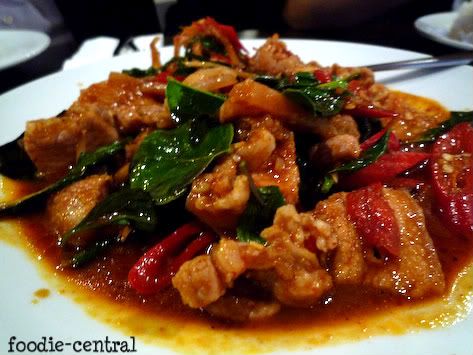 Wild Pork Curry - I'm not a fan of this dish as there was a strong porky taste (cos it's from the wild?) that even the curry couldn't masked. However, the boys did finished this off so maybe it's just me!
Chilli Cha Cha
50/40 Campbell Street
Haymarket NSW 2000
(02) 9211 2025