Famished, we decided to drop into Taste of Thai in Randwick for a quick lunch before we head down to Randwick Oriental to stock up on instant noodles and Asian groceries for the week ahead. Why Thai? It's all because of the fabulous Pad See Ew from
Amata Thai
that's just got me hooked onto trying as many versions of Pad See Ew as I can.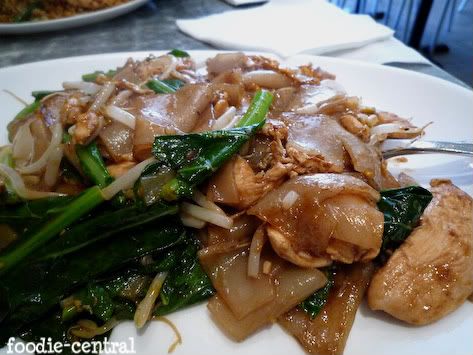 Taste of Thai version of Pad See Ew w/ Chicken ($8.50) was vastly different to the one at Amata Thai. This version was drier, not as sweet and had a whole lot more of white pepper. I wonder, what does the original Pad See Ew taste like?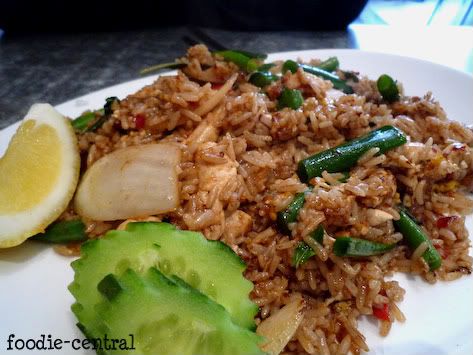 H had the Spicy Fried Rice w/ Chicken ($8.50) which had just the right amount of heat to seasoning. He couldn't stop eating and finished the whole plate plus mine as well.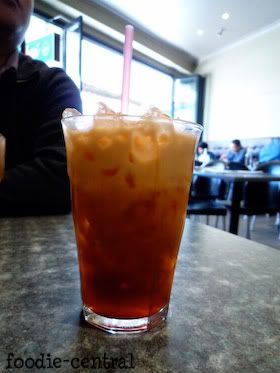 We both had also ordered the Thai Milk Tea ($4) which are very similar to the Malaysian / Singapore's Milk Tea. Imagine the mix of heady black tea with the sweet creaminess of condense milk. Yum!
Taste of Thai
23 Belmore Road
Randwick NSW 2031
(02) 9399 7911