Apologies dear readers for the slowdown in postings. I've been really busy with work thus the lack of time to update my food adventures these past two weeks. For this post, I'm going to let the pictures do the talking and provide a short description after each picture. I know I'm not doing Chat Thai justice but I promise I will do a better job next time.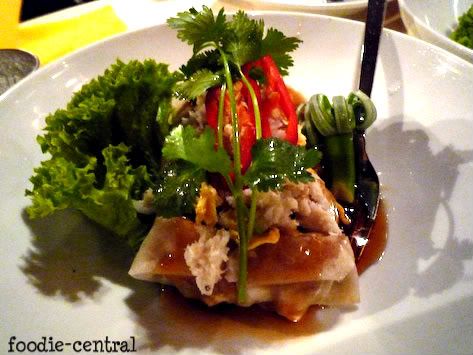 Fresh Spring Rolls ($10) - Imagine fresh rice paper rolls wrapped around smoked fish sausage, shredded poached chicken, cucumbers and shallots, dressed with a sweet tamarind sauce. Yum!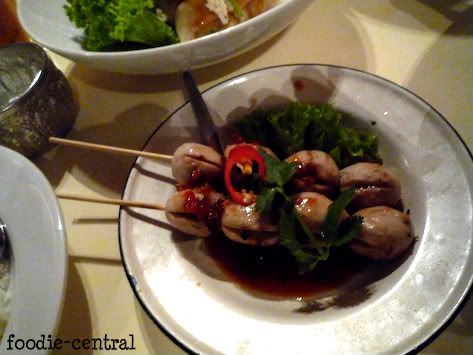 Loug Chin Ping ($2 ea) - Grilled skewere pork balls accompanied with nahm jim (sweet chilli and sour plum sauce).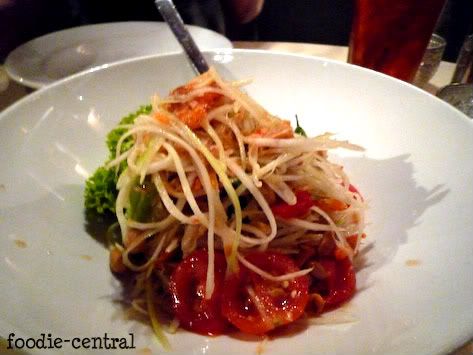 Sod Dtum ($10) - Green papaya smattered in the mortar and pestle with lime juice, dried shrimps, green beans, bird's eye chilli and cherry tomatoes. I found this dish could do with more lime juice to give it the extra kick.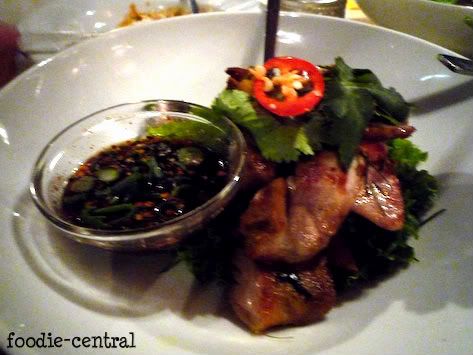 Gai Yang ($11) - Char grilled chicken marinated in turmeric, galangal, lemongrass and garlic.
Bpla Choo Chee ($26) - Crisp fried snapper (slightly over cooked) in rich red curry.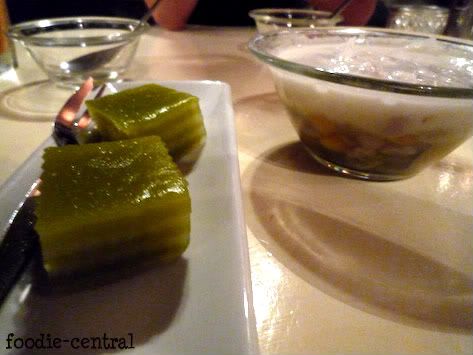 Desserts! I can't remember what they were called but the sago like balls in a coconut cream soup was delicious. The other dessert which reminded me of a Malaysian
kuih
was very sticky and stuck to my teeth when I bit into it. I have a phobia of food that sticks to my teeth (one to many trips to the dentist perhaps?) thus one bite was enough for me.
Chat Thai
20 Campbell Street
Haymarket NSW 2000
Tel (02) 9211 1808