Walking down King Street, Newtown on a Saturday arvo H and I decided to stop by Buzzzbar for some coffee and maybe cake and we were pleasantly surprised when we found this gorgeous chocolate cake with an extra serve of caramel and fig ice cream.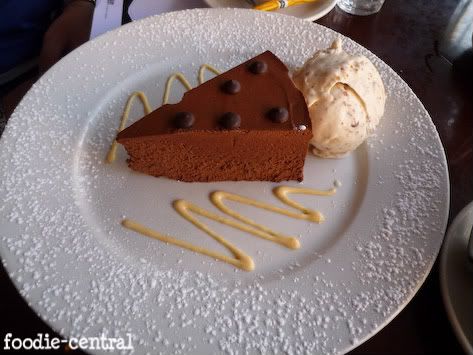 On hindsight we should have ordered one of the more traditional ice cream flavours such as vanilla, chocolate or hazelnut as (although the caramel and fig ice cream was just lovely) the distinct taste of fig competed with the velvety-melt-in-your-mouth chocolate.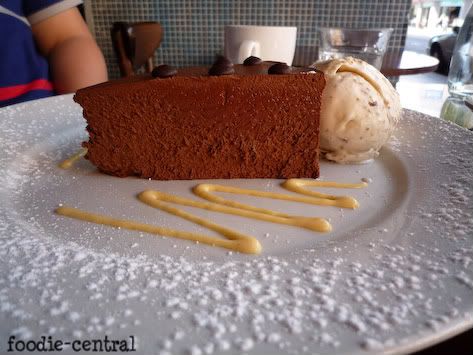 Oh so yummy chocolate cake
I had a read on
eatibility.com
and it seems that Buzzzbar is not only a great place for desserts (made by the owners themselves) but also serves decent food - breakfast, lunch and dinner.
Buzzzbar Cafe
349 King Street
Newtown NSW 2042
(02) 9557 9191