I've had a craving for Japanese food for a while now so one Saturday night, H and I made our way to Sushi Arigato on Stanley Street.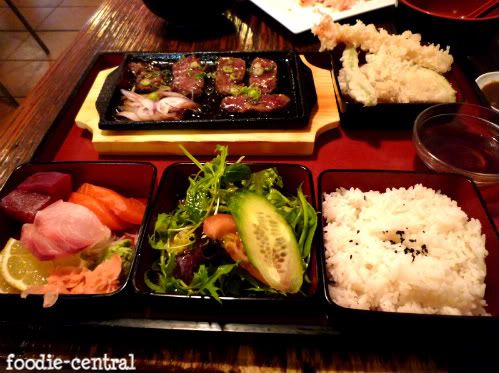 H ordered the Arigato Dinner Special -
Yakiniku Sashimi Set
($19.90). The beef was tender and tasty but only 5 pieces of meat. But then again considering all the other food you get; sashimi (very fresh), tempura, salad, miso soup and rice, this is great value for money.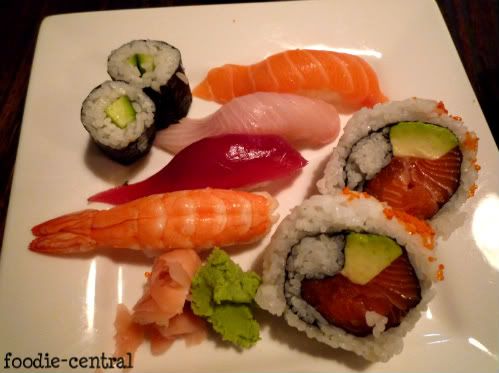 As for myself I had ordered the
Sushi Set D ($16.80)
which was a plate of combination nigri (as above), seafood katsu, today's side dish, miso soup and salad. Unfortunately the "today's side dish" came out almost towards the end of the meal and I forgot to take a picture of it. The side dish however was seriously yummy. It was prawns battered and wrapped in noodles then deep fried and a sweet sauce poured over it. Yum!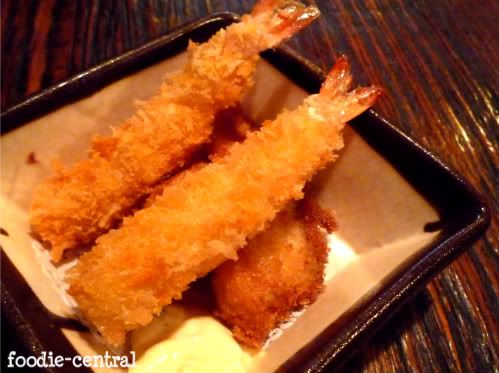 Seafood Katsu
was delicious too. The batter with dried breadcrumbs was crispy and oh so tasty with Japanese mayo.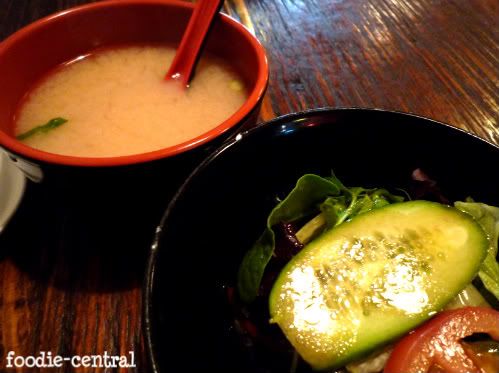 Miso Soup and Salad w/ Ponzu Dressing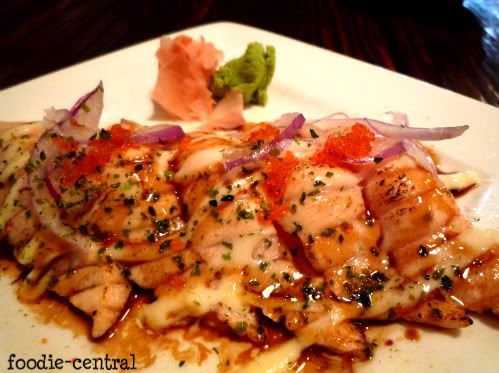 Due to our cravings for Japanese food we decided to stuff ourselves and ordered an extra dish -
Grilled Salmon nigri ($9.90)
. The mayo and sweet sauce dressing over the grilled salmon was a tad too much but they added extra flavour to the dish. Although the salmon was seared with a blow torch, by the time it got to our table it was quite cool which was a bit of a let down. Will visit Sushi Arigato again though as it's great value for money.