I had heard about this place from a colleague who claims that this place gives
Golden Century
a run for their money. Naturally, I had to go try it! One Saturday morning, a couple of weeks ago, H and I woke up with cravings for yum cha. I made some quick calls to see who else was interested in joining us (the more ppl at yum cha the more variety of dishes we get to order) but sadly we only managed to get one other person to join us for the ride. (We'll have to go back to try their dinner menu another time).
We walked in to the restaurant and things are pretty calm compared to the chaotic mess at other yum cha restaurants with trolleys bumping into each other. Service was good too. I'm especially impressed by the smiling trolley ladies.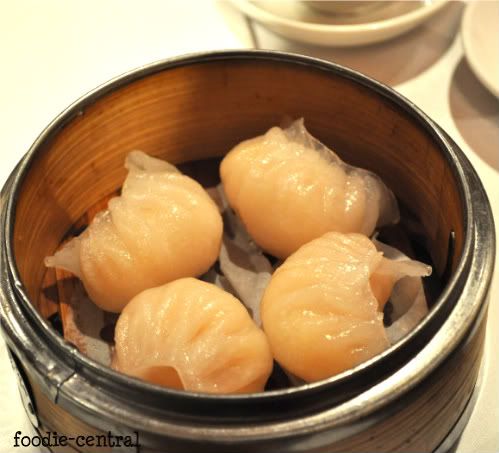 The
Har Gow (prawn dumplings)
were fantastic. The chef has the magical touch when seasoning the dish that results in a beautifully seasoned prawn dumpling.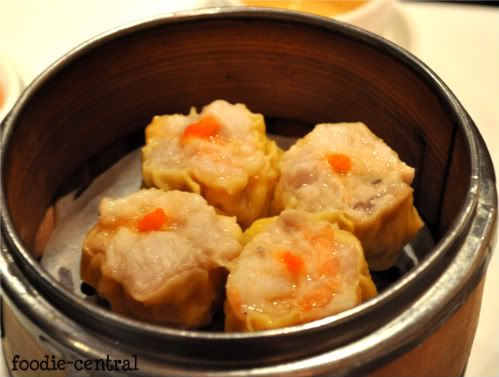 Equally beautiful were the
Siu Mai (pork dumpling)
. Two of my favourite dishes.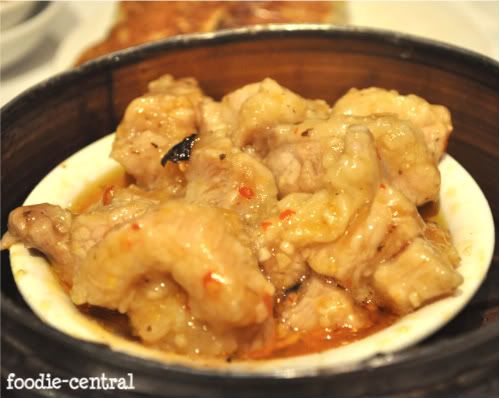 Black Bean Steamed Pork
- I loved the taste of this dish; slightly salty, slightly sweet, with a hint of black bean.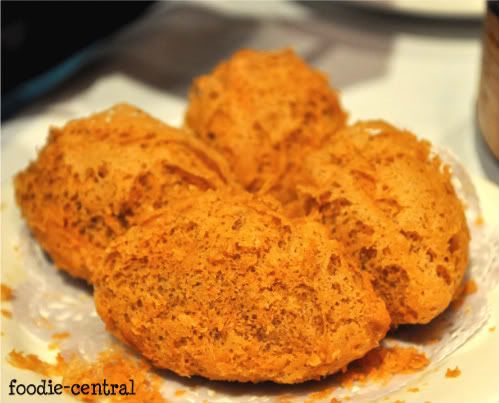 Wu Gok (taro dumpling)
- Light and crispy on the outside and hot and steamy on the inside!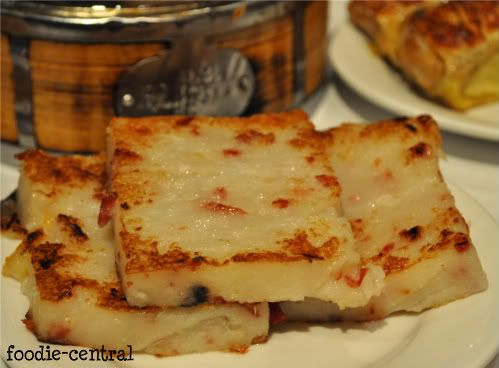 This place has the smoothest and lightest
Radish Cake
I've had in Sydney. I usually just have a bite or two of Radish Cake lest I get too full but this time I had to have a whole piece all to myself.
Vegetarian Bean Curd Skin Roll
- *swoon* This were so delicious that I'm at a loss on how to describe this dish.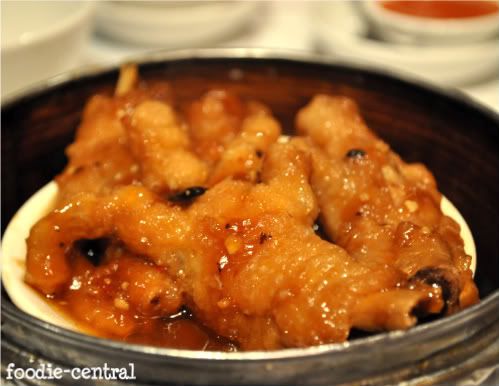 Chicken Feet in Black Bean
- The skin on the chicken feet were soft and tender, and tasty to boot.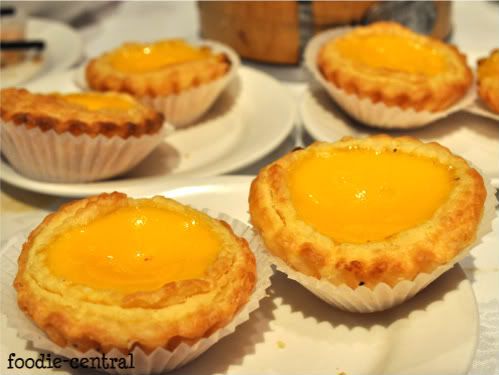 The only let down were the
Tan Tart (Egg Custard Tart)
. They were very rich, to rich in fact that I couldn't even finished one Egg Custard Tart.
Palace Chinese Restaurant
Piccadilly Tower
Level 1, 133-145 Castlereagh Street
Sydney NSW 2000
(02) 9283 6288