Ms Van was in desperate need of her rice fix right before our trip to Mornington Peninsula. She's a big fan of rice and would choose rice over anything else if she had the choice. Thus we find ourselves at one of her regular haunts; Pacific Seafood BBQ House which was also on the way down to Mornington Peninsula. Since she's the regular we put our trust in Ms Van to order us our lunch.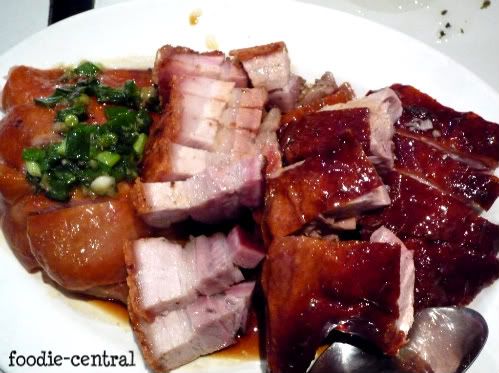 The first dish arrived and it was the trio plate of
Roast Duck, Chinese Roast Pork and Soya Chicken
. All three dishes were cooked beautifully. I loved the roast pork the most. Imagine crispy crackling (which by the way was very tasty) together with a moist stack of succulent meat and tender fat without any porky smell or porky taste. Yummm..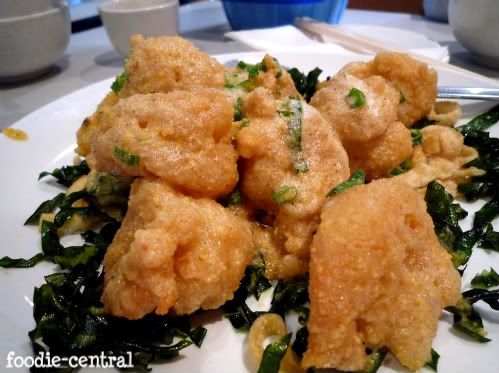 She also ordered the
Salted Egg Yolk Prawns
. These were delicious too. The prawns were nice and large, encrusted with crunchy, salted-egg batter.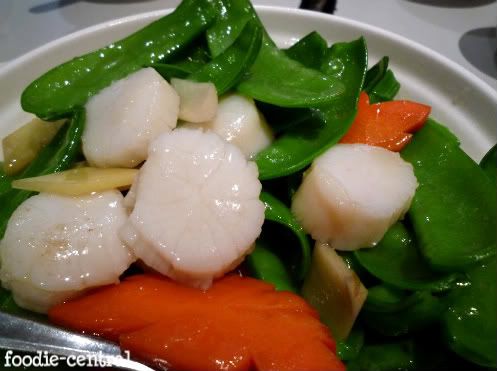 For some fibre Ms Van ordered
Stir-Fried Snow Peas with Fresh Scallops
. This dish was also really good. The scallops were fresh and snow peas nice and crunchy.
Pacific Seafood BBQ House
Shop 8, 240 Victoria Street
Richmond VIC 3121
(03) 9427 8225